Jeff Passan Helpfully Reminds Us That Time is Ticking For Baseball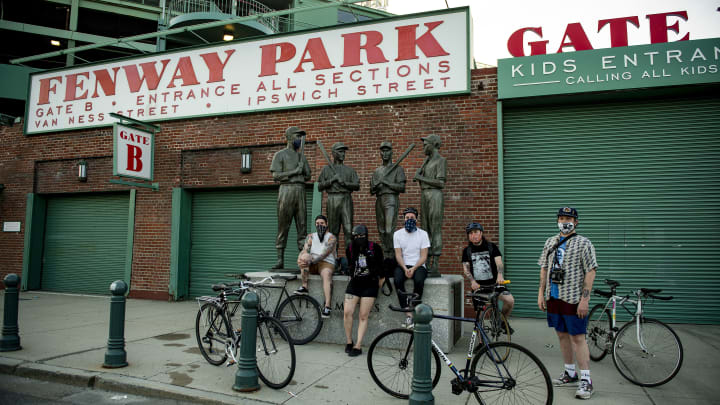 Billie Weiss/Boston Red Sox/Getty Images
Let's cover some basic blocking and tackling here. Major League Baseball will need a runway leading up to the proposed abbreviated season. The current plan includes a fast-tracked Spring Training. It is not realistic to skip or even shorten this pivotal step. And it can only be done once there's a deal and all parties move toward returning to the field. The longer we go without one, the deeper into summer Opening Day will be pushed.
ESPN's baseball savant Jeff Passan made this very point on Get Up today and, even though people should have known this, his specific timeline helps put things perspective and all get on the same page. Quite simply, if there's no accord between the two sides by the end of May, we can all kiss the dream of a July 1st or July 4th first pitch goodbye.
From where I sit, there are enormous obstacles to overcome in order to make that happen. The proposed safety plan is detailed but subject to any number of objections, clarifications, or edits. Then there's the contentious money issue, which of course is not totally separate from the safety issue.
But everyone wants the same goal: to play competitive baseball as soon as responsibly possible. So hope springs eternal.
Much has been made about how bad for baseball it'd be to not have a season. If that happens, it will be reduced to an issue of selfishness and infighting when in reality it will be driven by the accumulation of unprecedented real-word events.
Though its importance is very far down the totem pole, baseball returning as the only major sport in operation would be a boon to ratings and popularity n the near-term. Just another incentive for the Herculean task ahead, which may not begin as rapidly as all involved had hoped.