Miranda Lambert Stops Show, Lectures Fans Who Were Taking Selfies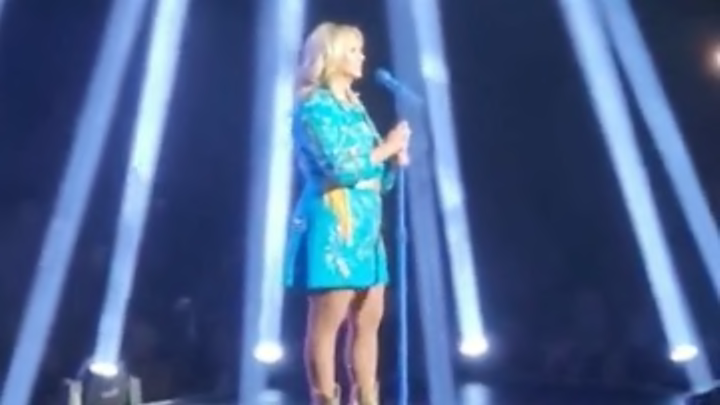 Imagine paying an ungodly amount of money to be within a lob wedge's distance of country superstar Miranda Lambert at her Las Vegas residency, getting excited about the moment and choosing to preserve it with a selfie. Then imagine the very person you came to see completely stopping a song to call you out in front of thousands and deliver a lecture about the importance of country music. That became a reality for some unfortunate fans on Saturday night and there's no way in the world it wasn't completely mortifying.
Adela Calin, one of the people on the receiving end of the stern talk, told NBC News that it wasn't like they were trying to capture thousands of pictures throughout the entire concert.
"It was 30 seconds at most," Calin, a social media influencer from Las Vegas, said in a phone interview. "We took the picture quickly and were going to sit back down."
...
"It felt like I was back at school with the teacher scolding me for doing something wrong and telling me to sit down back in my place," she said. "... I feel like she was determined to make us look like we were young, immature and vain. But we were just grown women in our 30s to 60s trying to take a picture."
Calin said the group — which was seating very close to the stage — had tried to take photos before the show started, but the lighting wasn't great. So she asked the woman behind them to take a photo of her and her friends towards the end of the show.
"We just couldn't get one good picture," Calin said. "We were so excited because I think we had the best seats in the house in the whole theater."
One can understand how recording and performing artists are on edge lately with the spate of incidents involving fans throwing objects at them. And flash photography can be really distracting. But man, reaming out your paying customers is certainly a choice. Bet it doesn't happen again.