NFL's Random Catch Rules Took a Fumble Return Touchdown Away From the Chiefs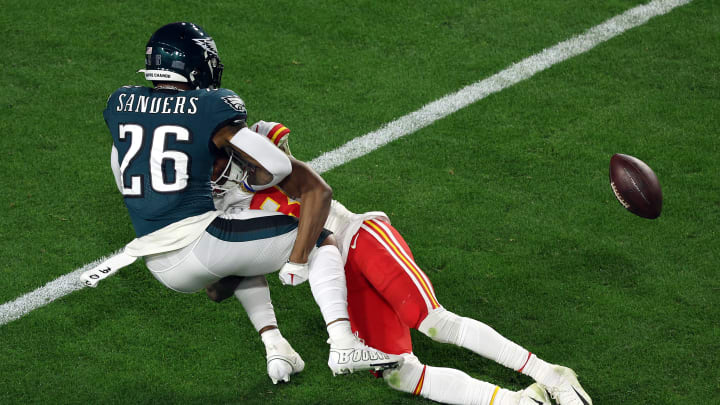 Super Bowl LVII - Kansas City Chiefs v Philadelphia Eagles / Rob Carr/GettyImages
The NFL's confusing catch rules and seemingly random expedited instant replay system made appearances at the Super Bowl and robbed the Kansas City Chiefs of a touchdown.
Miles Sanders appeared to catch a pass from Jalen Hurts and immediately get hit and fumble the ball. Nick Bolton picked up the ball and ran it in for KC's second defensive touchdown of the game. That's when replay got involved.
Officials quickly decided it was actually an incomplete pass and took the TD off the board. As usual, it seemed completely subjective whether it was a catch or not. He clearly caught the football. He had two feet down. He appeared to be moving upfield.