Top Recruit, Memphis Commit, Mikey Williams Arrested on Gun Charges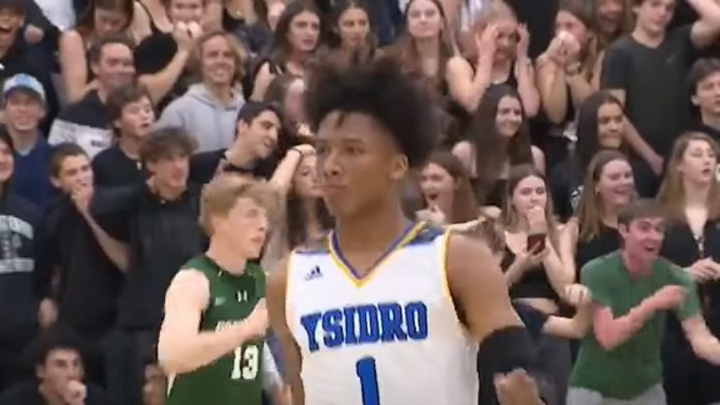 Five-star Memphis commit Mikey Williams was arrested on Wednesday in San Diego. He has been hit with five felony gun charges. A combo guard who was a few months from taking the next step into college basketball and had been discussed as a future NBA star is facing serious jail time.
According to the San Diego County sheriff's department, Williams was involved in an incident Monday night. An argument led to five people being asked to leave a house around midnight. They piled into a car and as they were driving away, shots were fired and the vehicle was hit. Luckily no one was injured.
A search warrant was executed on Williams' home on Thursday and he was arrested on multiple counts of assault with a deadly weapon.
Williams has been on national radars since eighth grade when he played AAU ball with Bronny James. He played for San Ysidro High School in San Diego before transferring to Vertical Academy in North Carolina. He returned to San Ysidro for his senior season.
Along with teammate J.J. Taylor, Williams committed to Memphis in November of 2022. On Friday, Memphis issued a statement about Williams' arrest. It seems the school is in wait-and-see mode.