Mike McDaniel's Quirky Sense of Humor Does Not Translate to German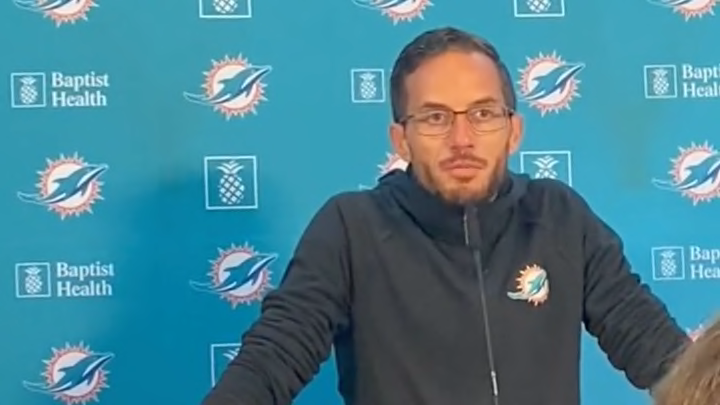 Mike McDaniel /
The Miami Dolphins traveled to Germany earlier this week as they prepare to take on the Kansas City Chiefs in Frankfurt on Sunday morning, which will easily be the best NFL game that has taken place overseas to date. The Dolphins flew out on Monday and spent a few days getting acclimated before speaking to reporters on Wednesday morning. Mike McDaniel, ever the jokester, came to his presser prepared with an opener joke to make the international group in front of him laugh.
And boy, did it not work. McDaniel made a crack about how he looks bigger in person and there was not a single laugh. You can very faintly hear a pity chuckle in the back but it may as well have been dead silent. He tried a follow-up, got nothing, and moved on.
We have confirmation yet again that the stereotype of the stoic German is not at all off base. Next time he should try it in the vernacular of the country he's in. Maybe it'll land then.
Points to McDaniel for plowing ahead undeterred with his second joke. Nothing worse than stewing in the air of silence after a flat joke. Persistence is key for an NFL head coach.