Mike McDaniel Was Fantastic on the Pat McAfee Show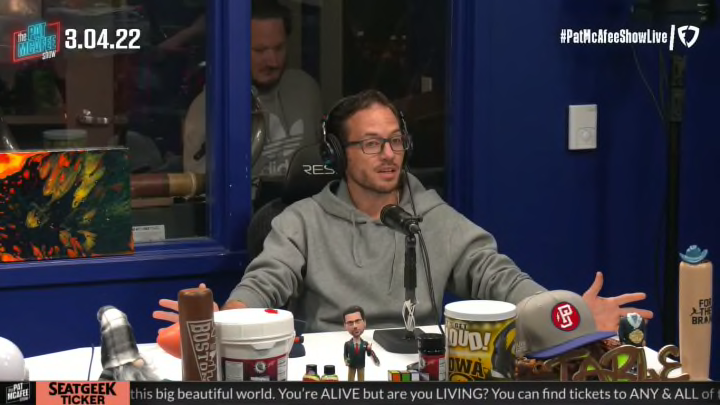 Mike McDaniel on the "Pat McAfee Show" /
Miami Dolphins head coach Mike McDaniel is in Indianapolis for the NFL combine and he stopped Pat McAfee's studio for an interview on Friday. For those who don't know much about McDaniel's personality, it was an enlightening experience. The 38-year-old was fantastic on the show.
McDaniel's segment can be seen below:
The guy is really funny and he absolutely "gets" the show. In fact, about halfway through the appearance you'd have been forgiven if you just thought he was part of McAfee's in-studio crew.
Not only did McDaniel talk about the Dolphins, Tua Tagovailoa and his philosophy as a coach. Then he also dropped gems like this:
Then of course, there was this exchange.
It's obvious from the appearance that McDaniel is incredibly smart. He has a dry sense of humor fans will love and he's got a great sense of what he wants from his football team. His attitude should also resonate with this generation of NFL player.
I certainly recommend watching the full appearance.