Mike Golic on Bill Simmons LeBron Comment: "He grabbed a headline,which is something I know he loves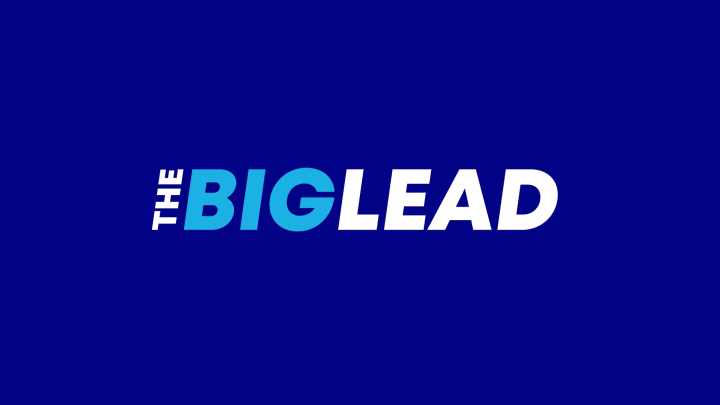 Bill Simmons was a guest on The Herd yesterday. Before talking about Ray Rice and Roger Goodell, he discussed LeBron's early season struggles in Cleveland. Mike and Mike played a snippet of the segment in which Simmons said it reminded him "a tiny bit" of when the Angels signed Albert Pujols, who was suddenly not nearly as formidable as he was in St. Louis.
[UPDATE: Bill Simmons fires back.]
"I think it's one of the most ridiculous statements I've heard four games into a season in my life in any sport," said Mike Golic. "That's what I'll say about Bill Simmons. So, you know, he grabbed a headline, which is something I know he loves — and that's one of the most ridiculous lines I've ever heard in any sport in my life. Four games into a season. I don't even … that's ridiculous."
"I put nothing — ZERO — on that," Golic finished.
The broader context of Simmons' comments: He opened on the Cavs by calling Cowherd's assertion that Dion Waiters didn't fit in and would need to be traded "one of the great jump-to-conclusion rants I've heard in recent ESPN history" and saying that you need 20 games before you decide what's going on with the team. Nevertheless, he said it had jumped out since the preseason — "I assumed not to read too much into it" — that LeBron doesn't "look the same."
[Related: LeBron and the Cavs Are Struggling Early, Just Like LeBron's Heat Did in 2010]
"Anyone who thinks LeBron looks the same is fooling themselves," Simmons said. "He doesn't have the same impulsiveness. He looks 20 pounds lighter physically. Just his general force-of-natureness capacity — whatever you want to say — it's not there. And he's driving to the basket, and he's under the rim now, and I don't know what that means. I don't know if he's hurt, I don't know if the big weight loss has affected his game or whatever. This is not a jump-to-conclusion thing. I have been watching this Cavs team since the preseason games started, and he does not look the same."
Simmons wondered: Maybe, with the coming home narrative and all the commercials, he's just not in a basketball frame of mind yet? Then, before starting the Pujols theory, Simmons qualified it by saying, "It's really early to say this, so please, sports blogs and people, don't throw this in my face."
A day later, I haven't seen any blog posts about the analogy, but there was some loud criticism from inside Bristol. What would the backlash be for Simmons if he characterized a Golic take as ridiculous, orchestrated headline grabbing?
Related: Bill Simmons on Roger Goodell: "Why don't we care that he bent the truth?"
Related: Bill Simmons Slams Richard orterman – Skip Bayless TV Disaster: "Everyone Lost. Including ESPN."
Related: Bill Simmons Suspension Part of Larger Issues at the Network That Could Lead to Him Leaving ESPN
Related: Bill Simmons: Always a Step Ahead of ESPN's Old Guard