Michael Vick Suggests Lamar Jackson Just Suck It Up And Play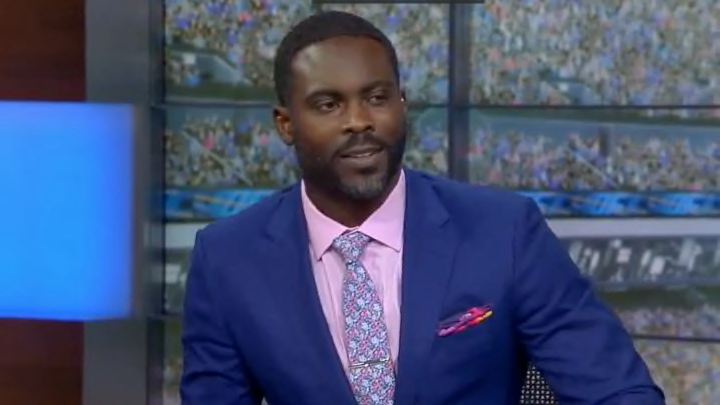 Mike Vick /
All signs point to the Baltimore Ravens starting Tyler Huntley tonight against the Cincinnati Bengals in the Wild Card round of the NFL playoffs. It will mark the sixth consecutive game missed by Ravens superstar and franchise cornerstone Lamar Jackson. Jackson hurt his knee in Week 13 against the Broncos and has not been seen on the field since. Conspiracy theorists are eager to connect Jackson's absence with his impending free agency status, but Jackson attempted to set the record straight last week by tweeting out the particulars of his injury-- a Grade 2 PCL sprain that has lingering inflammation.
It is safe to assume that both the Ravens and Jackson would prefer he not jeopardize his long-term future by playing hurt, especially given his preferred playstyle, but Jackson missing a playoff game has apparently crossed a line for some. Like fellow quarterback Michael Vick, who suggested Jackson just slap a brace on that sucker and get out there.
As many have already noted, this is a terrible idea. Jackson is 25 years-old. He has a decade or more of football ahead of him. There is no reason to end up like Robert Griffin III, the most notorious recent case of forcing a player to come back from an injury too soon only to ruin a career.
Not that this would ever be a good idea but it's not like the Ravens are runaway favorites, either. They're a good team that showed pretty significant warts over the course of the year. With Jackson they can beat anybody but putting on a brace to lose 23-20 to the Bengals and then deal with knee problems forever seems subpar, doesn't it?
Let's cool it with the whole encouraging players to play hurt, shall we?