Michael Crabtree Summed up Colin Kaepernick's Demise as Well as Anyone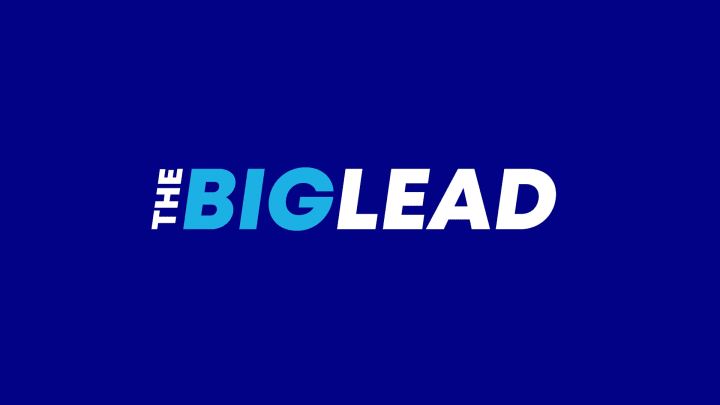 Michael Crabtree stopped by the "Whitlock House Party" on Fox Sports 1 Thursday and inevitably, the Oakland Raiders receiver was asked about his former QB in San Francisco, Colin Kaepernick. Depending on if you believe the New York Daily News or not, Kaepernick may want to go to the Jets. (A girl he dated is a DJ at Hot 97 in New York, which may or may not matter.)
Initially, Crabtree politely side-stepped questions about Kaepernick. But after some prodding, he came clean: He wasn't cool with the QB, and hinted it's got to do with his lack of film study.
"Me: After you guys got to the Super Bowl, what happened the following season? … Nobody knows, it's a mystery."
"Crabtree: "I'm an Oakland Raider now, I don't like to touch on that topic, it's sensitive.""
"Me: "Why's it so sensitive?""
"Crabtree: "All the stuff we've been through. Three years in a row … I don't like to pick and see what went wrong and go back to the past. Kap … I hope he gets his life together. I hope he gets on that field and gets in the books.""
"Me: "Still keep in touch with any 49ers teammates?""
"Crabtree: "Yeah, the guys I was cool with.""
"Me: "Kapernick?"
"Crabtree: "Nah, I haven't talked to him since I left. I hope he gets in those books and watch that film and know what he's doing out there.""
Kaepernick initially thrived under coach Jim Harbaugh. They went to the Super Bowl, then lost in the AFC Championship game – Kaepernick had three 4th quarter turnovers – and it was all downhill from there. While Harbaugh was busy battling his GM, Kaepernick let the success go to his head, gave up on studying filming and preparing for games, and struggled in 2014.
Then Harbaugh left, Jim Tomsula entered, and Kaepernick plunged further. He was benched. Now, he may get cut.
Like Robert Griffin III, I'm not close to giving up on a 20-something agile QB when you look at the names of the starting QB in the Super Bowl the last four years: Kaepernick, Russell Wilson, Russell Wilson, Cam Newton.
Kap and RGIII will be fine … in the right setting.