The New York Mets Are Absolutely Wasting Jacob deGrom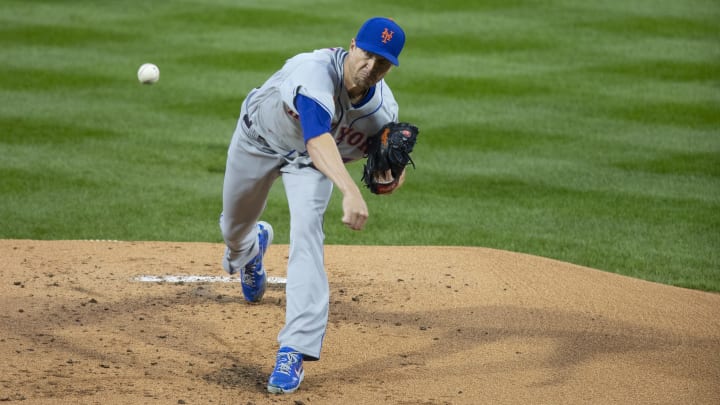 Mitchell Leff/Getty Images
Last night, Jacob deGrom picked up where he left off last year and the year before that and the year before that by twirling six scoreless innings for the New York Mets in their season opener. His team picked up where they left off last year and the year before that and the year before that by squandering a 3-0 lead and surrendering five runs to the Philadelphia Phillies in the bottom of the eighth en route to a disappointing loss.
deGrom is going to pitch his way into the Hall of Fame if he continues on his charted course. And we're all going to wonder what could have been for both his personal legacy and for the Mets franchise if they continue to waste his brilliance with such reliable regularity.
Here's a stat almost too shocking to be true. Since 2018, deGrom has 33 no-decisions. In those games he's posted a 1.76 ERA. New York has blown leads in 11 of those contests and have ridden those 77 starts to a 36-41 record.
It takes a special type of incompetence to be five games under .500 when the most dominant hurler in the game climbs the bump. Obviously Steve Cohen means business and this Mets team should compete for a title this year and in years to come. There's a chance we all look back at the growing pains in finding profit for deGrom's incredible business plan as part of the team's larger journey. And there's some solace in baseball thinking evolving to the point that the righty won two Cy Youngs in seasons where he went a combined 21-17.
There are few individual disappointments in sports more gutting and harder to negotiate than working one's behind off to get 21-23 hard-fought outs only to see it be for naught. deGrom has been incredibly magnanimous and professional through the disappointment but would be forgiven for thinking it's all getting to be a little much at this point.