NBC Sports Camera Panning to Random Mets Fan in Middle of 9th Inning At-Bat Was High Comedy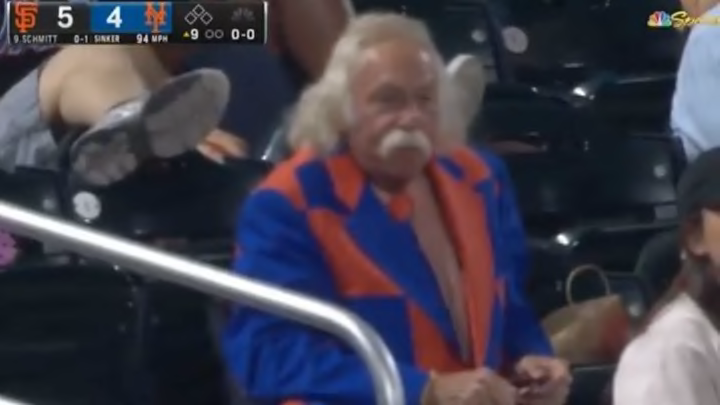 Mets /
Last night, the New York Mets hosted the San Francisco Giants and were defeated by the score of 5-4. It was another bad loss in a season full of them for the woeful Mets and would have been otherwise unremarkable had it not been for an NBC Sports California broadcast slip.
In the top of the ninth the Giants were holding a one-run lead and looking to put some insurance runs on the board. The leadoff batter decided to bunt in order to facilitate that effort. As the ball began to roll down the third-base line, the NBCS camera accidentally cut to a strange-looking Mets fan in the stands for a brief second before getting back to the action. It was great unintentional comedy. The fact that it was a super blurry shot makes it even better.
Oops! Just a slip of the finger by the camera operator, one would assume. Camera 2 instead of Camera 3 or whatever.
Another couple of L's for the good ol' Mets.