Gary Cohen, Keith Hernandez Somehow Ended Up Talking About Vampires During Mets-Nationals Broadcast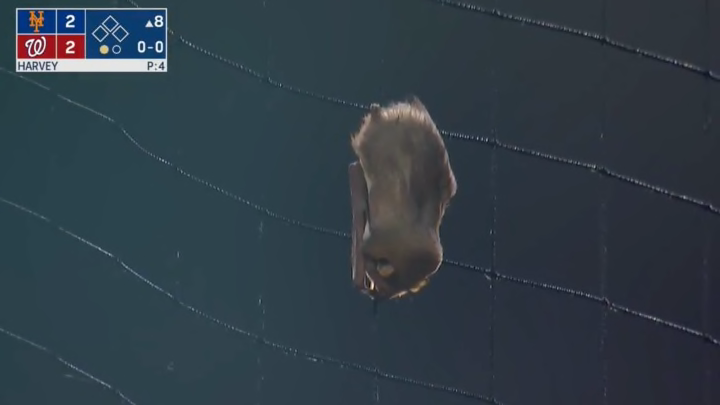 SNY /
The MLB season is very, very long and the last month of the year can feel even longer when a team is out of contention. Fans everywhere feel this way and it is obvious that broadcasters do, too. They're human just like the rest of us and get a bit bored when work is slow. Counter-intuitively, this often leads to some of the more entertaining conversations you'll hear all season in the booth.
Which brings us to last night's utterly meaningless contest between the New York Mets and Washington Nationals. A battle between the bottom two teams of the NFC East. Not the most thrilling affair. With the score tied in the top of the eighth, the SNY production team was goofing off a little and zoomed in on a bat that had taken up residence on the net behind home plate. Then they panned to the bats in the dugout. Two different kinds of bats, you see.
Gary Cohen and Keith Hernandez were musing about the bat (the animal) in the background all the while. Then Cohen suddenly started talking about vampires and garlic. Hernandez said you could use a crucifix to kill one. It went off the rails in shockingly swift fashion.
That's why you tune into Mets baseball when the season is already lost, right there. Leaving Cohen, Hernandez, and the SNY cameras to their own devices usually means more entertainment than one can reasonably expect from the Mets in September.