Men in Blazers Media Network Opening New UK Studio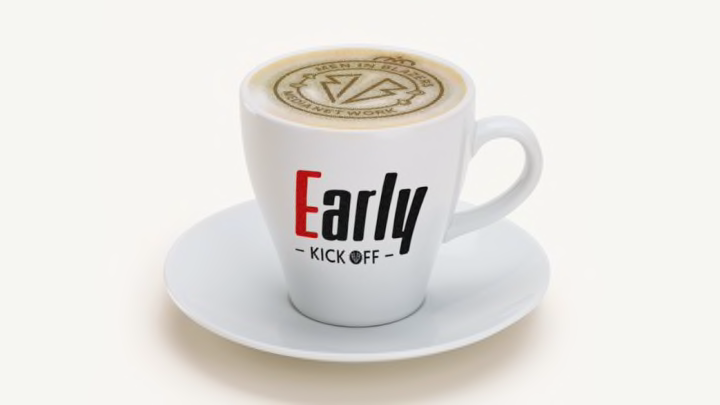 The Men in Blazers Media Network is opening a new studio in the United Kingdom that will produce and distribute a daybreak podcast aimed at delivering the latest headlines, The Big Lead has learned. Early Kickoff, launching with host Sammy James and featuring a rotating cast of talent, will publish daily at 6 a.m. ET and be available across all podcast platforms for pairing with listeners' morning coffee or — in some cases — tea.
This marks the first stage of an expansion that will eventually provide robust audio and video content from Europe from local correspondents on the ground.
"Trying to catch-up on the amount of soccer news each day can often feel like you're
drinking from a firehose," said Roger Bennett, Co-founder and CEO of Men in Blazers Media
Network. "This expansion will allow us to bring fans each morning the most complete,
efficient, and entertaining round-up."
The Men in Blazers television show is entering its 10th year of partnership with NBC Sports and the network touts itself as "the largest independent soccer-focused media company in North America." It recently launched a host of new shows to serve its growing audience with talent such as Fabrizio Romano, Becky Sauerbrunn and Herculez Gomez.