Mel Tucker Wants to Take Opponents to the Woodshed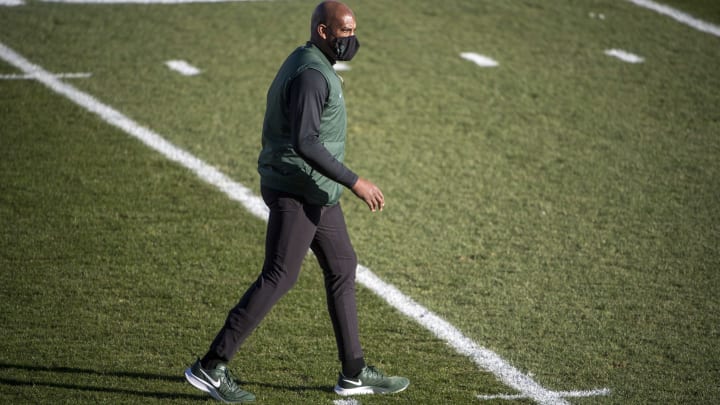 Nic Antaya/Getty Images
Michigan State has been one of the most surprising teams during the college football season's first month, posting thorough and all-around dominating road victories against Northwestern and Miami. Mel Tucker's team vaulted into the Top-20 and a year ostensibly about rebuilding has emerged as one with much higher bars to clear. Everything feels way ahead of schedule and there's an green-and-white-tinged optimism palpable for the first time in what seems like forever. Any Spartan carrying any doubts that Tucker is the man for the job has tucked those away deep in a jeans pocket to be discovered during the next laundry cycle.
Riding high off a South Beach shellacking, Tucker unveiled his best idea yet on Monday when he implored fans to stripe Spartan Stadium this weekend against Nebraska and PACK THE WOODSHED.
And folks, he's done it. This is expert branding. In terms of colloquial nicknames for a stadium, The Woodshed is about as good as it gets. This is a known moniker but is not widely known or often used among MSU enthusiasts. That needs to change immediately.
Yes, three games are not everything. Yet it feels incredible to have someone both intensely engaged and hungry steering the ship. If Kenneth Walker III keeps playing Heisman-level ball and the defense makes teams one-dimensional and frustratingly methodic, The Woodshed could find itself the venue for a huge matchup with Michigan — potentially with the rivals both unbeaten — the day before Halloween.