Mel Kiper's Will Levis Spin Is An All-Timer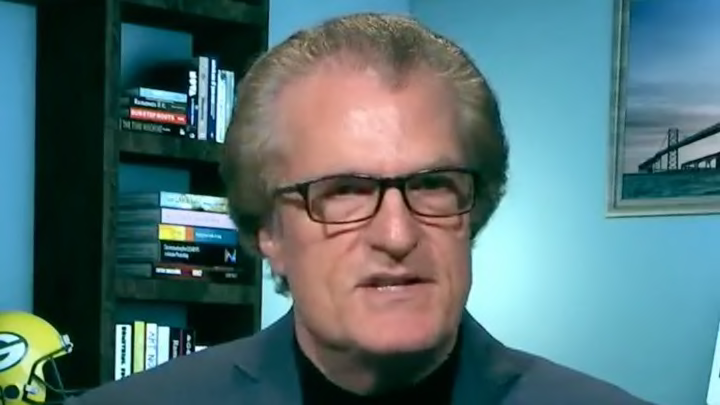 Will Levis has his backers as the NFL Draft approaches. Mel Kiper is at the front of that line as the ESPN analyst has the Kentucky product atop his quarterback board, clocking in as the third-best prospect overall. Others are far higher on Bryce Young and C.J. Stroud but have yet to achieve the lofty guru status Kiper enjoys. And look, I don't have an informed opinion because breaking down the All-22 doesn't fit into the daily schedule. It does seem a bit weird, though, to hear the spin Kiper offered during a recent hit.
Football changes rapidly yet it seems like turnovers are still bad. Josh Allen has been able to post a million of them but gets away with it because he's Josh Allen. Perhaps Levis is the second coming of the Buffalo Bills star and will be fantastic in the NFL. Time will tell. But he did have a penchant for being a bit loose with the football in college, throwing 23 interceptions in 24 games during his junior and senior years.
Kiper is absolutely correct in pointing out that Levis' trifecta of picks against Tennessee came with the game already decided and it didn't especially matter to the win-loss of it all that the final score was 44-6. But of the 10 interceptions Levis threw in 2022, half came while Kentucky was tied or leading. Three could be placed in the trying-to-make a comeback department, one was when they were down 3-0 to Georgia and the other came on a desperation Hail Mary. So the implosion against the Volunteers is a bit of an outlier. Levis' interceptions more often than not played a major factor in shaping the direction of a contest as opposed to being unimportant to the final result.
In 2021 the breakdown is even more jarring. Nine of Levis' 13 missteps occurred with the lead or a tie. Two came while down 3 points, another down 4, and one was in scramble mode facing a 14-point hole.
That would seem to suggest that this isn't an inflated stat at all. That these aren't garbage-time anomalies or the product of trying to gunsling against long odds.
Months of NFL Draft preamble are shaped by narrative and this isn't supposed to be some sort of gotcha. Levis will probably be playing in his fourth Pro Bowl five years down the road and this blog post will hopefully self-destruct. It's just a weird thing for right now.