Footage From Maui Fires Is Devastating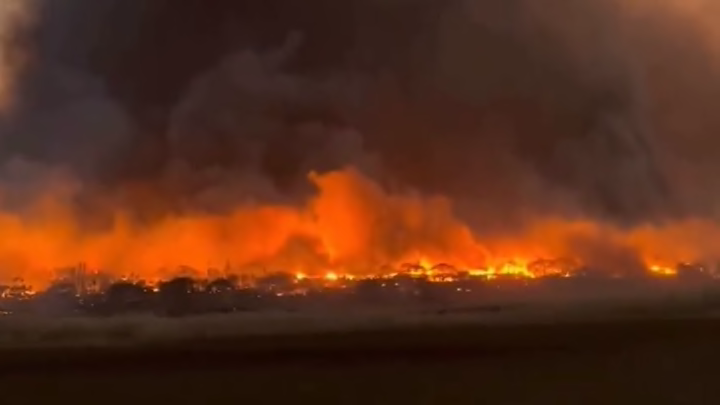 Wildfires are currently wreaking havoc on several Hawaiian islands, and the footage looks absolutely terrifying. Nowhere has been harder hit than the island of Maui, where Old Lahaina and the popular Front Street have been hit especially hard. The Maui Invitational -- college basketball's best preseason tournament -- is hosted at the Lahaina Civic center, a few miles from Front Street.
What follows is footage of the fires.
Here's a shot of Front Street, a popular area in the heat of Lahaina that is usually packed with tourists:
A few other shots of Lahaina:
As part of the destruction, the enormous, world-famous Lahaina Banyan Tree has been destroyed:
The insanely high winds can be seen in this footage, they were responsible for the speed of the fire's devastation:
Even the resorts weren't spared:
Residents attempting to flee were nearly caught in the fires:
Just horrible:
An aerial shot from the morning looks awful:
It goes without saying that our thoughts are with everyone on Maui. Speaking as someone who has covered the Maui Invitational six times and been to the island about a dozen, this is awful to watch. It's such a beautiful place with wonderful people.