Matt Harvey and David Wright Had an Awkward Moment, Mets Fans Panicking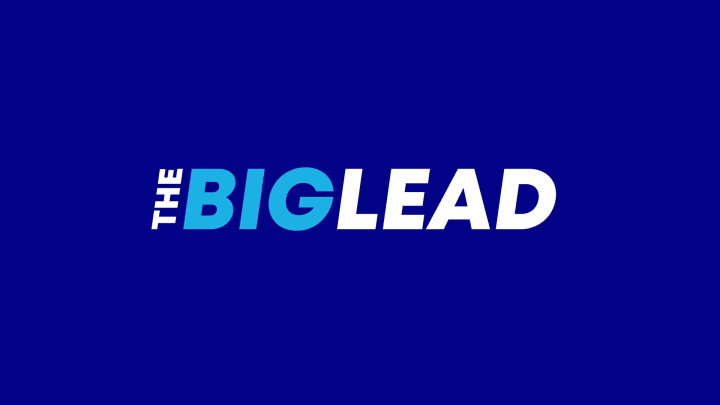 Only the Mets, right? Clinging to a 5-game lead in the NL East over the Nationals with 27 games left, the Mets and their postseason-starved fans should be thrilled, right?
Their ace, Matt Harvey, is having a tremendous season, ranking in the Top 10 in MLB in WAR (4.2), ERA (2.60) and WHIP (1.01), but his agent brought up the dreaded "180 innings" this weekend and all hell broke loose.
The Mets, who haven't been to the postseason since 2006, now may be forced to shut down Harvey a) before the season ends or b) during the postseason, all because his agent Scott Boras and Dr. James Andrews think that's what could be best for his career. Harvey missed all of last season due to surgery.
[Aside: Why is it 180 innings and not a certain number of pitches? Are all innings created equal? Don't pitching motion and pitching style factor into this discussion? What about how Harvey has skipped some starts, does that matter? And where did Dr. James Andrews get 180 innings anyway? Soon, we'll see fans pick apart games dating back to April and May and wonder why Harvey stayed in for so long. So many questions. So few answers.]
This happened with Stephen Strasburg a few years ago with the Washington Nationals – Scott Boras is his agent, too – and they lost in the postseason, and haven't won a series since. Shutting down Strasburg was supposed to help him; it appears to have played mental games with him. In 2012 he was among the best young pitchers in MLB – 15-6, 3.16 ERA, 197ks – and in the three years that followed he hasn't been nearly as good despite leading MLB in K's last year. This year he's really struggled, with an ERA of 4.35. The Nationals, always a contender for the World Series, haven't won a postseason series (0-2).
If you're curious: Strasburg threw 159 innings in 2012, faced 653 batters and thrown 2,607 pitches. Matt Harvey's current situation: 166 innings, faced 659 batters and thrown 2,459 pitches. Newsday writer Neil Best said in August there was no way the Mets would shut down Harvey and there would be rioting in New York if it happened.
Gulp.
Anyway, you can imagine the tense mood around the Mets as the regular season winds down. Veterans, such as David Wright in the video above, can't be thrilled with the developing situation. Washington is not a baseball town, and the franchise "started" in 2005, so Strasburg has kind of skated since the 2012 decision. New York is a baseball town. The reaction will not be the same.
It wouldn't shock me if the Mets tried to trade Harvey if he and Boras shut things down and the Mets missed the playoffs or lost before winning a World Series.