Matt Canada Had a Visceral Reaction to the Steelers Very Nearly Doing Something on Offense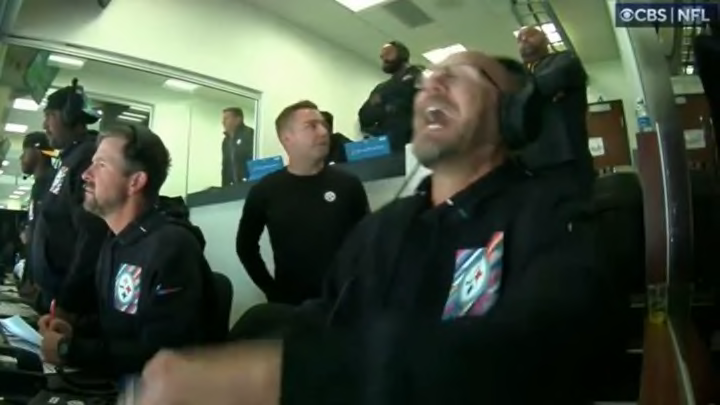 The Pittsburgh Steelers offense did not set the world on fire during their Week 5 game against the Baltimore Ravens. Early in the fourth quarter the Steelers offense was the only Pittsburgh unit that had not scored any points as the defense provided a safety to go along with two Chris Boswell field goals.
Kenny Pickett had completed just 14-of-24 passes for 146 yards and Najee Harris had been held to 36 yards on 13 carries. But at one point something almost happened. I'm not sure what it was, but it was probably a first down or something equally exciting. I mean, just look at offensive coordinator Matt Canada react.
Now, it's hard to tell for sure if he definitely said, "God dammit. F-ck me!" here, because his hand is right in front of his mouth, but when the home crowd has spent most of the afternoon chanting that you should be fired and your guys haven't scored an offensive touchdown since the third quarter of Week 4, it's the kind of reaction you would expect.
In three seasons as the Steelers OC, Pittsburgh has yet to have finished inside the top-20 in yards or scoring. No wonder the fans are chanting.