Marvin Lewis and Bengals Owner/GM Mike Brown May Be at Odds on Andy Dalton Extension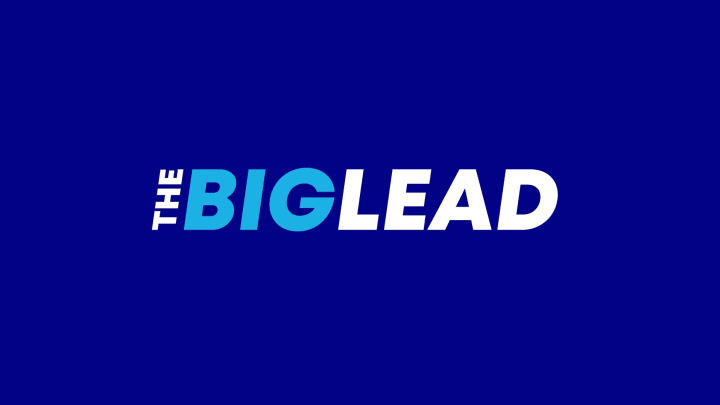 Marvin Lewis and Mike Brown are seemingly at odds in their decision as to whether to extend quarterback Andy Dalton, who is entering the final year of his rookie contract. Reading between the lines, Brown, who serves as both the team's owner and general manager, appears to be in favor of playing hardball.
"More often than not you don't win overpaying a guy," he told the Cincinnati Enquirer. "With quarterbacks there is another dilemma. With a fixed cap there is a certain amount of money and no more. You allocate that on a quarterback you have less to hand out to everybody else. It can cause attrition."
Brown said later in that interview that he'd like to get the deal done, but "doesn't know if we are going to be able to or not." Lewis, however, appears to be pushing more strongly to get the deal done sooner rather than later.
"We are hopeful we can get a deal done that works and Andy can put it behind him," Lewis said today. "He can get back focusing on football. He doesn't have to go into the season and worry about this contract thing, every week someone is going to ask him a question and then it gets to there and then are you franchising — all those things that come into play later on. Let's get it behind us."
If there is indeed a bit of a controversy brewing behind the scenes, Brown probably has the more prudent outlook for the franchise. Dalton, by appearances and statistics, is a middle-of-the-pack quarterback — last season he ranked 15th in ESPN's Total QBR and 18th in Football Outsiders' DVOA. Those numbers were compiled while playing with star receiver A.J. Green, and what is perceived as a quality offensive line and receiving group.
Whereas the NFL CBA permits the Carolina Panthers to extend Cam Newton, who is also entering his fourth season, on a one-year club option next offseason because he was a top-10 pick, before signing him to a long-term deal, Dalton would be eligible for either free agency or the franchise tag after the 2014 season.
As Brown alluded to, overpaying players at the top of the roster can make it difficult to plug holes elsewhere on the team — this past January, Jason Lisk found that the seven teams that devoted the greatest proportion of their payroll to their top-5 salaried players all missed the playoffs. Only one of the ten in that category had a winning record. Conversely, we've seen the success that teams like the 49ers and Seahawks — and, to a lesser extent, the Colts and Bengals — have had with quarterbacks on their rookie deals.
In any event, there wouldn't seem to be a list of other teams lining up to overpay Andy Dalton should he make it to free agency next year. Further, it wouldn't be catastrophic to see him go. There is a much greater risk in being stuck with him.
Related: Average Andy Dalton Receiving Plenty of Anger After Another Playoff Loss
Related: Marvin Lewis Tried a Field Goal Down By 4 With 3 Minutes Left
Related: Marvin Lewis With Two Ridiculous Challenges, Cincinnati Better Hope They Don't Need Them Later