Mark Teixeira Calls Mike Fiers a Hero and Says Clean Players Want Cheaters Exposed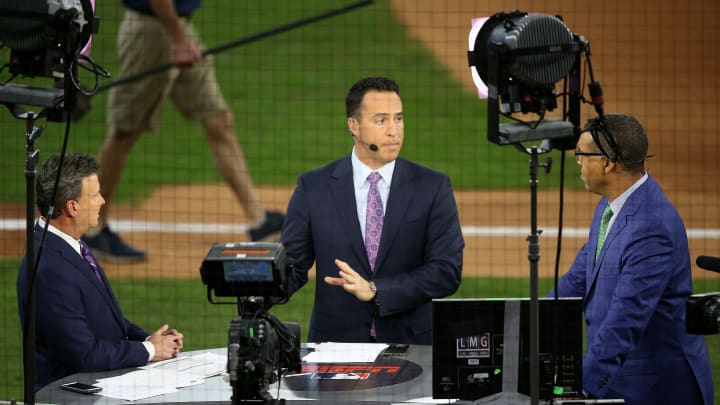 Mark Teixeria during the Nationals - Astros World Series. / Bob Levey/Getty Images
Mark Teixeira was on Get Up Monday morning to discuss the Astros cheating scandal and the backlash Mike Fiers is facing from some people, including fans and former players. Specifically, David Ortiz and Pedro Martinez, two former members of the Boston Red Sox.
You have to wonder how much Teixeira, who played more than half his career in New York, reveled the opportunity to take some shots at the Red Sox. But stripped of that context, he still makes some great points.
Fiers was not in position to stop the Astros cheating and anyone who is clean wants the cheating out of the game. It's just nice to get an informed opinion on this from an actual baseball person.