Mark May Embarrassed Himself on ESPN Again, This Time, About Notre Dame-Michigan [Update]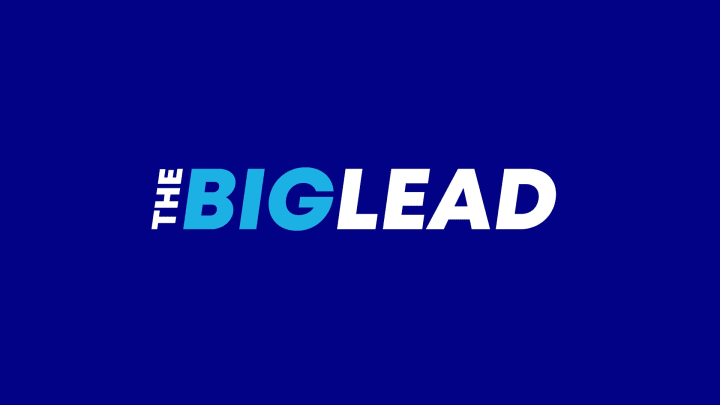 Mark May has selective memory. Previously, he criticized Johnny Manziel for his behavior, but forgot about his own arrests. Now he's remembering Michigan – Notre Dame football games that never happened. During halftime of last night's Pitt – Florida State game, May talked about how big the Michigan – Notre Dame rivalry is. Those games were apparently one of May's fondest childhood memories.
""Growing up in upstate New York, I used to watch it when I was growing up, when it was on television.""
Those games were unbelievable! Except they didn't happen.
Michigan and Notre Dame played football for the first time in Mark May's lifetime on September 23, 1978, shortly before he turned 19. As Deadspin points out, May spent the next couple years playing college football on Saturdays so it is likely that May wasn't able to watch a Michigan – Notre Dame game until his rookie year in the NFL in 1981. Either May grew up later than most people or he just realizes that  "I used to watch it when I was in my twenties," doesn't lend itself to the same flowery prose when trying to hype a college football game.
Update: Skip Bayless also claims to have seen ND-Mich games that did not happen. And he watched Bubba Smith play for Michigan. (Smith played for Michigan State.)
Previously: Mark May Rips Johnny Manziel, But Clearly Mark May Forgot About His Arrest at Pitt and Two DWIs in the NFL
Previously: ESPN's Mark May Thinks Florida Assistant Coach Tim Davis is a "classless backstabbing coward." [Video]
Previously: GameDay Sign: "Mark May Are We Relevant Now? Go Irish"
Previously: GameDay Signs: Mark May and Rick Reilly Are Dumb and Dumber