Angry Mark Davis Didn't Like Something During Raiders - Packers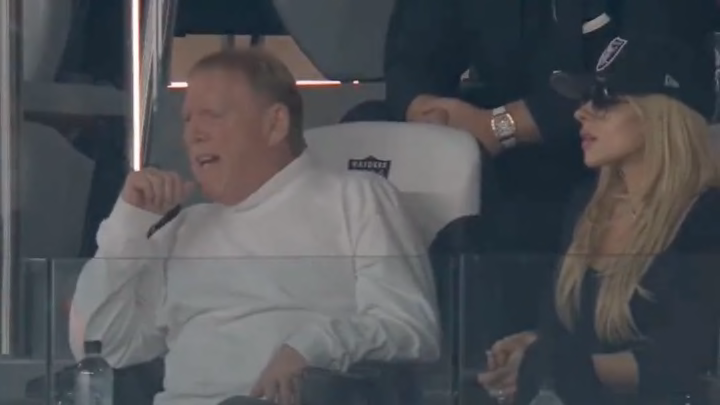 The Green Bay Packers and Las Vegas Raiders met on Monday Night Football in Week 5. Late in the second quarter ESPN showed Raiders owner Mark Davis and he appeared to swear according to many amateur online lip-readers.
This took place right after the Raiders kicked a field goal to take a 10-3 lead. Perhaps Davis didn't like the playcalling that lead to the field goal. Robert Spillane had intercepted a Jordan Love pass and returned it all the way to the 7 and then the Raiders ran three plays that went for a total of negative-one yards before they settled for the field goal.
The Raiders came into the game with one of the worst offenses in the NFL and were only averaging 15.5 points per game under Josh McDaniels. Both of those marks are decidedly worse than they were in 2022. So Davis could totally be upset with his coach here.
Or he was dealing with any other number of rich guy things. We already know he's got fans giving him crap. Maybe there's a problem with a yacht somewhere or Tom Brady won't RSVP to an upcoming party unless the strawberries are removed from the menu. Who knows. What's important is to remember that Mark Davis has problems just like you and me.