Marjorie Taylor Greene Has Her Own Rap Video Now and It's Really Something
Marjorie Taylor Green gets new star treatment from Forgiatio Blow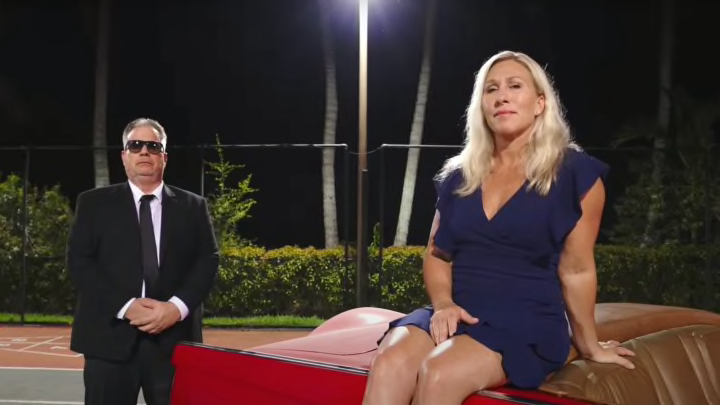 You're probably sitting there completely and blissfully unaware of the existence of Forgiatio Blow a.k.a. Mayor of Magaville who is, according to Mediaite, "a Florida-based rapper known for dropping bars that celebrate former President Donald Trump, the conservative culture war, and right-wing politics as a whole." Well, no longer. We saw this and now you have to as well.
His latest song celebrating Marjorie Taylor Greene has gone viral to the point it's getting some writeups and because it's either the song of the summer or a hilarious abomination of the form — depending on which side of the aisle or reality a person sits.
We're going to get Research on it, but this has to be the first song in recorded rap history that begins with a very specific and inflammatory accusation against Democrats. And the first one where someone preemptively brings up that the protagonist of the song just had a messy divorce.
Lyrically, this is a complex number and Mr. Blow/Mr. Mayor obviously refused to reveal the final product until they were absolutely perfect.
Deep state and the left always hatin'
When they gonna let Joe up out that basement?
Marjorie, I really love what you do.
You calling RINO's out, no one does it better than you
A real businesswoman, AOC's a featherweight
A southern belle, a little hood, watch her shake n' bake
Divorce? That's all ya gotta bring up
Damn, watch her drain the swamp, 'cus you know they're corrupt
She's fighting for our children.
She's fighting for our freedom
She's fighting for the Jan Six-ers
She's fighting good versus evil
Representative government. It's a hell of a thing.