Marcus Smart Update: Did His Heckler Say the N-Word?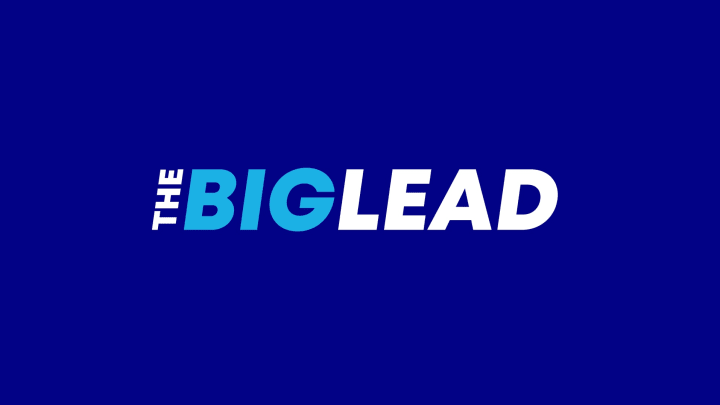 If you're just waking up into the firestorm surrounding Oklahoma State guard Marcus Smart, the presumed NBA lottery pick shoved a Texas Tech fan at the end of last night's game. Jeff Orr, the Red Raiders superfan who said something to Smart, has been a conspicuous heckler at other times.
."This is my hobby," said Orr of attending almost all the team's games when he was profiled on Texas Tech's web site as a superfan in 2010. "I don't hunt, fish, golf or any other normal guy activities. I just sort of follow the team around."
Orr made a strong enough impression on John Lucas III, who played at Baylor and Oklahoma State from 2001-2005, that the Jazz point guard still remembers him:
"I just saw the video that same fan was at the games talking crazy even when I was in school I don't forget a face he says a lot of crazy ish — John Lucas III (@Luke1luk) February 9, 2014"
The prevailing question about what caused the incident with Smart is whether Orr said the N-word, as has been alleged by OSU's radio analyst. Former Oklahoma Stater Desmond Mason says he was called the N-word every time he played in Lubbock. For what it's worth, Doug Gottlieb relayed a text conversation between Orr and another major Texas Tech fan; Orr copped to "saying something I shouldn't have", but that it wasn't the n-word.
Grantland writer and former Ohio State reserve Mark Titus makes it sound like racial taunting is not altogether uncommon in college basketball, writing that it probably happens to "hundreds of other players and they just walk away."
Smart will almost undoubtedly be suspended imminently, and he should be — you simply cannot put your hands on a fan, no matter how verbally abusive. The question at this point is how many games would constitute a proper punishment?
RELATED: Marcus Smart Shoved A Texas Tech Fan In The Crowd
RELATED: Jim Boeheim Doesn't Think Andrew Wiggins or Jabari Parker Are Worth Tanking For
RELATED: 2014 NBA Mock Draft: Thanksgiving Week Edition