Marcus Mariota Threw the Wildest Pass of the NFL Season and It Didn't Even Count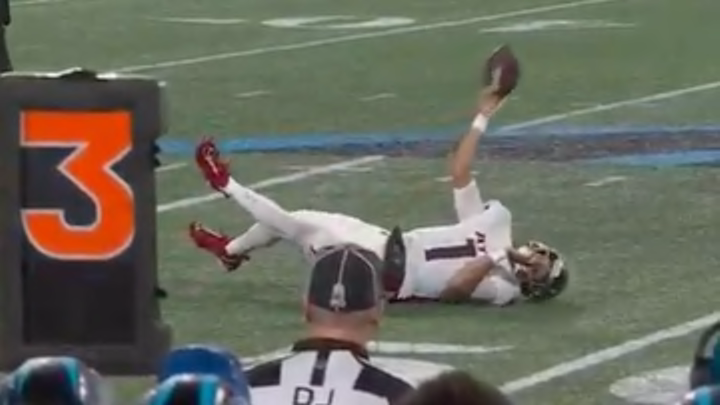 The Carolina Panthers beat the Atlanta Falcons, 25-15, on Thursday Night Football to start Week 10. Baker Mayfield headbutted multiple teammates to celebrate, but that somehow wasn't the craziest thing to happen last night. Marcus Mariota threw one of the wildest passes ever. Unfortunately, it didn't even count.
Who knows where that pass landed. Maybe it didn't.
Just kidding. It did land. In the arms of a defensive back. This was the most YOLO or Kobe! throw in NFL history. It's actually kind of amazing he was able to throw it that far while on his back.
Usually this kind of throw is only attempted by Patrick Mahomes. And with much greater accuracy. So good for Mariota for just going for it. Especially when his team really needed it.