Making the Case That Bill Simmons Could Leave ESPN When His Contract Expires This Year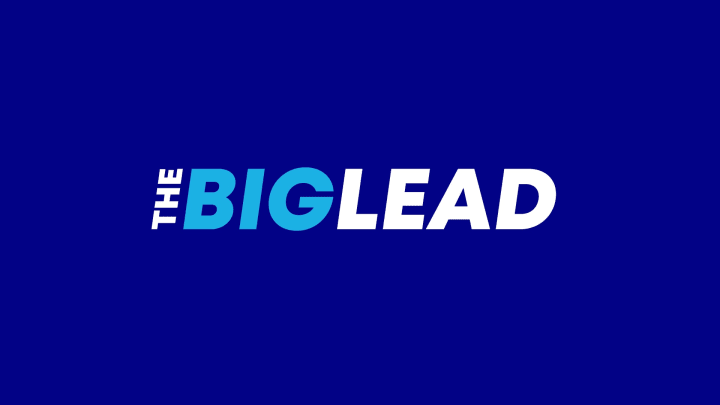 Bill Simmons' contract at ESPN is up later this year. In interviews, he's talked about the idea of developing a TV show (for HBO) or perhaps starting up his own "underdog" website to compete with the established powers (ESPN, Fox, etc). Assuming Simmons goes the practical route – which is what most 40-year-old guys with two kids and a wife and a mortgage might do – we decided to take a look at some of the reasons why Simmons might end up leaving ESPN.
* What's left for Simmons to accomplish at ESPN?
– With the help of heavy ESPN promotion, last year his Book of Basketball reached the New York Times bestseller list.
– The 30-for-30 project earned him executive producer credits.
– He has over over 1.1 million followers on twitter. If he writes a column anywhere, people are going to see it whether he's at ESPN, SI, Yahoo, Fox, etc.
– His podcast on Itunes is wildly popular and that's unlikely to change if he leaves ESPN.
* New material/Freedom
In our opinion, perhaps the biggest reason to move on. The internet loves to knock Bill Simmons for needing new material … can you imagine the torrent of game he'd have if he were writing for, say, Yahoo? All those colleagues at ESPN he has to tip-toe around become fair game: Chris Berman, Stuart Scott, Jon Miller, Joe Morgan, Hannah Storm, Mike Lupica, Mitch Albom, Erin Andrews, you name it, everyone's in play. [Yahoo and SI get an edge over Fox Sports & CBS in the "nobody to protect" angle.]
From a media criticism standpoint – something Simmons did frequently in the 90's before he hit the big-time – Simmons would have a similar freedom that Howard Stern had when he left for Sirius and was unencumbered by bleeps and the dump button.
Increasingly, Simmons has been handcuffed by ESPN and the long arm of Disney. Two tiny, recent examples: Anytime he talks to Adam Carolla, Simmons runs the risk of something potentially going wrong and ESPN overreacting. Maybe he laments the fact that Mike Francesa can call him a stooge on air (Simmons rarely engages with radio buffoons; Francesa is one he'll fire back on), and Simmons can't go on the air to defend himself.
* The Rick Reilly/Money Factor.
Two years ago Reilly arrived at ESPN with much fanfare and carrying two large duffel bags of money ("ridonkulous" to be exact). There was certainly a unspoken rift between the two (both will deny it) and it might annoy Simmons that Reilly's making millions despite what some might call repetitive and prosaic columns. Reilly also has his own show, occasionally appears on Sportscenter, and is their go-to talking head for the most popular athlete on the planet, Tiger Woods. Still, Simmons, because he's been at ESPN since 2001, is more closely associated with the WWL.
(Is this a good time to mention Simmons' "promises were not kept" line? Sure. Why not. That came shortly before Reilly joined the WWL?)
Situation: Simmons walks into his contract negotiations and says, "I want one more dollar than Rick Reilly." Then what? ESPN.com Editor-in-Chief Rob King is a Simmons guy, but can he really get pull that off in his down economy?
* The thought of leaving ESPN isn't as career-ending as it sounds.
What do the following media members have in common: Rich Eisen, Peter Gammons, Jason Whitlock, Kevin Frazier, Dan Patrick, Keith Olbermann and Craig Kilborn? They all left ESPN and didn't vanish. (Actually, nobody's heard from Kilborn in years.) Granted all of them were connected to the TV side, but the point remains: There is life after ESPN.
Yahoo Sports, for the better part of 18 months, has had a larger internet audience than ESPN. Do ESPN's commercials promoting Simmons make up for it?
In summation: It wouldn't surprise us at all of Simmons left ESPN. If we had to set odds for where he think he'd wind up, should he become a free agent:
5: 1 Yahoo (would they pay?)
15:1 Sports Illustrated (smallest online audience of these five; probably don't have the money to make a run at him; he doesn't seem to have any interest in writing for magazines)
20:1 Fox Sports (like to take chances online; would get to work alongside his buddy Whitlock)
35:1 CBS Sports (2nd smallest audience of the 'big five'; could rise Simmons talks his way  into some form of TV work for NFL, college football & college hoops)