Mad Dog Is Really Upset 'Leonard' DiCaprio Was at the NFC Championship Game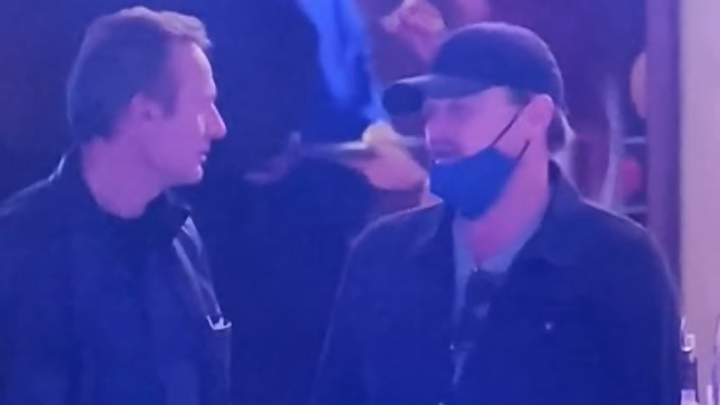 Leonardo DiCaprio at the NFC Championship Game /
Chris "Mad Dog" Russo is probably the best ranter in the business and on Monday he unleashed a doozy. Mad Dog was really upset that Leonardo DiCaprio was on hand to watch the Los Angeles Rams face the San Francisco 49ers in the NFC Championship Game. And, in true Mad Dog fashion, he called DiCaprio "Leonard." It was beautiful.
There are two clips below where he talks about it:
Man that is excellent. The fact that he said it repeatedly just makes it so much better. It wasn't just a momentary slip, Russo legitimately thinks DiCaprio's name is Leonard.
To defend DiCaprio a bit here, he has been a regular at Los Angeles Lakers games for years and has long been a candidate to take over the title of most famous Lakers fan from Jack Nicholson. It makes sense he'd be at an enormous Rams game.