Mac Jones Shown Screaming on the Patriots Sideline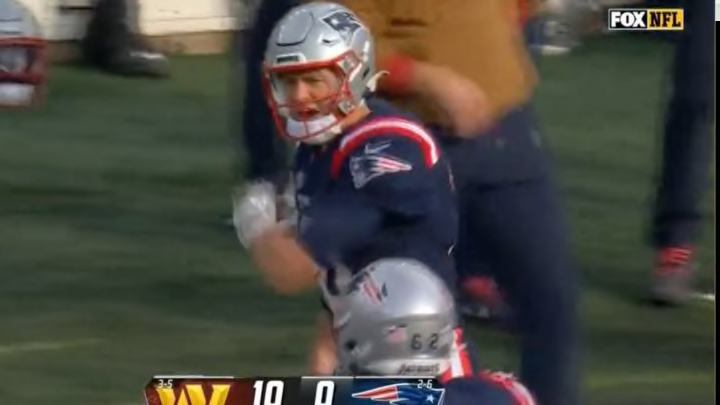 The New England Patriots are off to a very bad start against the Washington Commanders in Week 9. Things got so bad so quick that Mac Jones was shown yelling on the Patriots sideline after a three-and-out.
The Patriots first drive ended in a turnover on downs after Jones missed a wide open Tyquan Thornton. They then went three-and-out on their second and third possessions.
It's unclear who exactly Jones was mad at, but the yelling obviously worked. The Commanders fumbled two plays later and then Jones threw a touchdown to Hunter Henry when the Patriots got the ball back. So maybe an angry Mac Jones is the key to the 2-6 Patriots turning their season around.
UPDATE: This video shows that Jones might have been mad at the officials as another third down pass to Thornton came up incomplete.