Luka Doncic Doing Luka Doncic Things During FIBA World Cup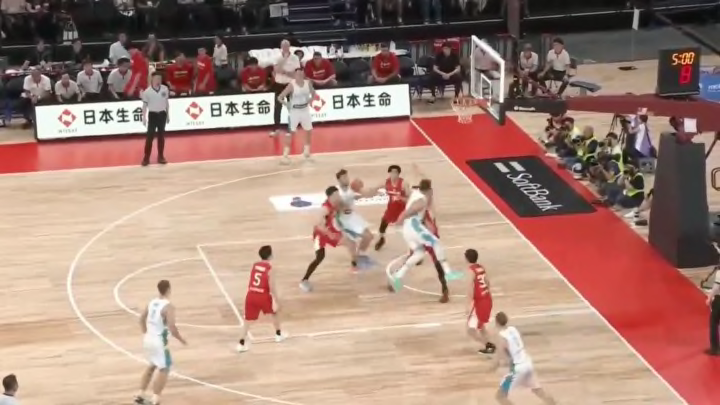 Luka Doncic /
Luka Doncic is suiting up for his home country of Slovenia this summer for the 2023 FIBA World Cup. Over the last few weeks the Dallas Mavericks star has been participating in exhibition matches leading up to the tournament and wasted no time in getting up to his old tricks. Early Saturday morning, Doncic threw several of *those* passes that makes us remember just how special he is, the Mavs' various dysfunctions be damned.
Feast your eyes upon this majestic assist against Japan:
Upon viewing that highlight I was immediately reminded of this sick Rajon Rondo pass from over a decade ago, when the Boston Celtics' Big 3 was still intact and Rondo was arguably the most electric passer in the game. I would not be surprised if Doncic has seen this highlight a few times because the similarities are striking.
This was merely one of many Doncic highlights from the Japan game. Shoutout to The Mavs Blog for a tremendous highlight thread.
I do not understand how he pulled this one off.
This one he made look so easy.
Doncic doing Doncic things even in the offseason. What a player. One of these days he's going to go on an unholy run during international competition and give the US a legit run for their money. I can't wait for that day.
In the meantime, the NBA season needs to get started. Now, please!