Luka Doncic Swore During His Postgame Interview and Quickly Apologized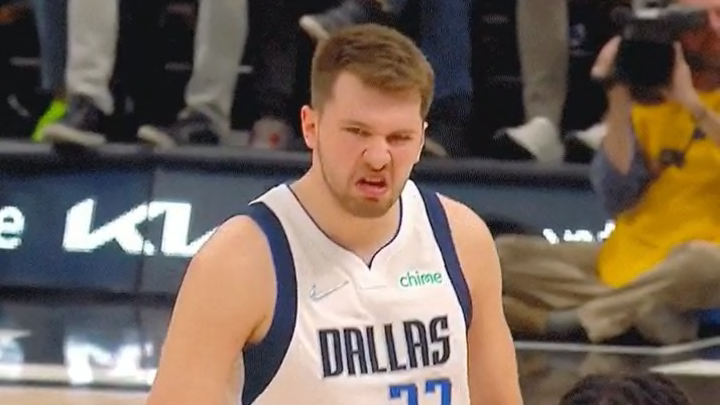 Luka Doncic and the Dallas Mavericks beat the Utah Jazz on Thursday to clinch their first round series. Luka had a rough fourth quarter, but finished with 24 points, 9 rebounds and 8 assists in the win. And during his postgame interview he swore.
Doncic said the Mavs were "bullshitting around," in the first half. He quickly apologized, but the damage was already done. Young people staying up late to watch the Western Conference playoffs has now heard "bullsh-tting" out loud.
Obviously, Luka is a menace. Just look at the mean face he made during the first half.
He just looks like trouble.