Luka Doncic Drove an Apocalypse Hellfire Jeep to Mavericks - Hawks Game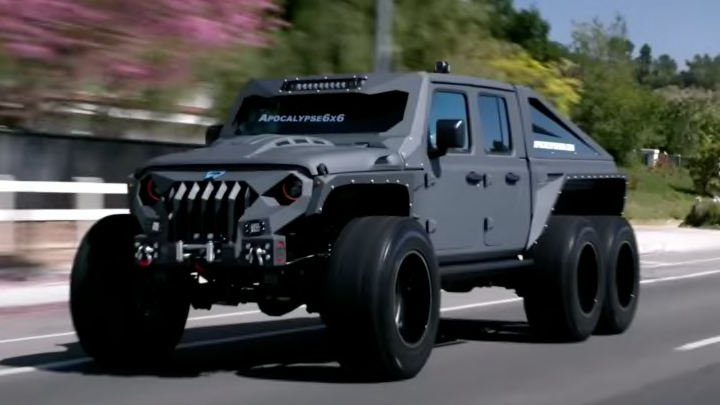 Jay Leno was driving this one. /
Luka Doncic and the Dallas Mavericks play the Atlanta Hawks on ESPN on Wednesday night. Doncic showed up to the arena before the game and was greeted by ESPN's Mark Jones who caught him getting out of an Apocalypse Hellfire, which, well, look at this thing.
What in the heck is that you might be wondering. Well, it's a giant 6x6 jeep that starts around $155,000. Before you think about your current car's trade-in value, you should know that the various engine options and other modifications can add up quickly, so maybe see how much your house is worth too.
If you'd like to know more about what goes into one of these monstrosities, this exact vehicle was featured on Jay Leno's Garage last year.
At the time this episode aired, there were fewer than 100 of these.