VIDEO: LSU Fans Chant 'Neck' After Going Up Three Scores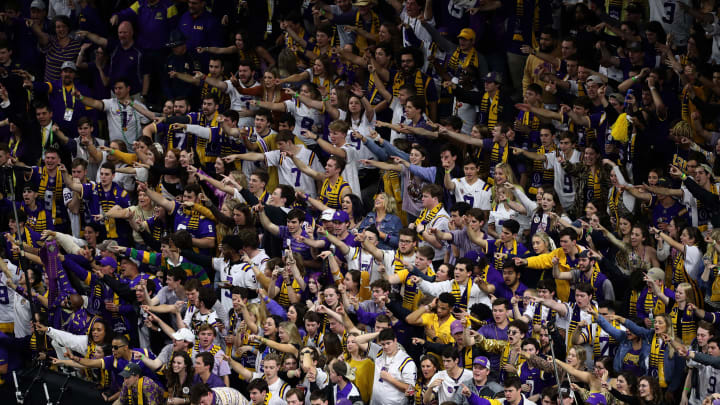 LSU crowd / Sean Gardner/Getty Images
The LSU fans smells blood at the SuperDome in New Orleans, and started chanting along to the song "Neck" -- their rendition of the Cameo and Dem Franchize Boyz song -- when they went up 42-25 on Clemson in the fourth quarter.
Here's what the culmination looked like from the crowd:
And here's what it looked like on TV:
Joe Burrow approved:
One more angle, as the sounds of the game feed had it on high volume:
The LSU administration banned the band from playing the song in 2010. In 2017, Odell Beckham Jr. offered to cover the money if the band got banned for playing it, and succeeded in convincing them to do it. The original version of this post said that the band played it tonight, but I was informed by LSU fans that since the banning of the song, the fans take it upon themselves to just chant the requisite line over whatever the band is playing.