Police Asked Ridiculous Question About the Little Rascals at Danelo Cavalcante Press Conference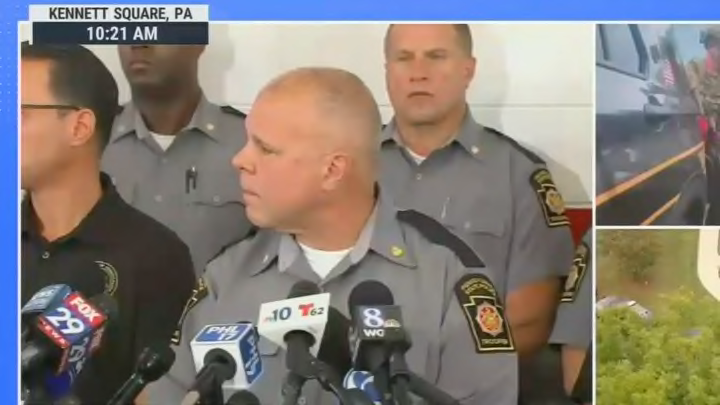 Fugitive Danelo Cavalcante was captured on Wednesday morning, ending a manhunt that had been going on for nearly two weeks. Cavalcante was wearing an Eagles sweatshirt when he was caught by police who then took pictures with the escaped killer. Somehow that wasn't the weirdest thing to happen involving Cavalcante and police today.
At a serious press conference this morning Pennsylvania State Police Lt. Col. George Bivens was asked a very unserious question about whether there was concern Cavalcante would "team up with another small man to step inside a trench coat Little Rascals style." Bivens gave a no-nonsense "No" and moved on. Presumably as the person who asked was escorted from the premises.
That really is an incredible level of professionalism. Walking into a room full of law enforcement who are probably still keyed up from a manhunt for an armed killer and asking a question like this seems like a recipe for disaster, but luckily cooler heads prevailed as the person taking credit for this question is tweeting about it and not being questioned by annoyed police.