Lisa Kerney and Michelle Beadle Talk FanDuel TV and Women in Sports Media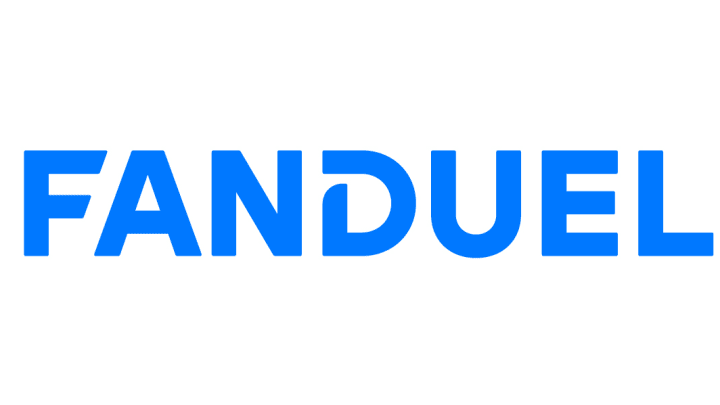 FanDuel TV is a unique venture in sports media for a few different reasons. Technically it is one of the longer-running networks in the space; FanDuel TV used to be TVG, short for Television Games Network, which was launched in 1999, and 2022 brought a rebranding to FanDuel TV. The network holds broadcasting rights for an unusual array of sports, granting viewers live access to Bundesliga, the National Basketball League in Australia, and the Chinese Basketball Association. There is significant coverage dedicated to horse racing and horse race gambling. It even premiered The Barstool Sports Advisors back in 2018.
It is a diverse grab bag of content, with betting as the through line. FDTV features a weekday block of programming dedicated to sports gambling, a freedom not necessarily afforded to larger networks where the content must appeal to the broadest audience possible. And the foundation of those weekday blocks are three women-- something that stands out and feels important, even with the improved diversity in sports media over the years.
Lisa Kerney (More Ways To Win), Michelle Beadle (Run It Back) and Kay Adams (Up & Adams) make up the core of FDTV's weekday programming. All three host their respective shows, which means all three spend significant time on-camera. They are the representatives of FanDuel, the faces of sports gambling for the audience that tunes in every day. The trio took different paths to arrive at the same destination, but they share the characteristics that FDTV needs to survive and thrive in a competitive sports gambling space.
"Michelle and Lisa and Kay, they all have their own personal and professional attributes that make them who they are," Executive Producer and Senior Vice President of TV at FanDuel Kevin Grigsby told The Big Lead. "But the common denominator between them is they're all smart, they're all driven, and they all care."
Those attributes are obvious to anybody watching their shows and even more so when hearing Beadle and Kerney speak about how they got here and where they want to go. Both came from ESPN; Kerney left in 2018 in hopes of finding a better work-life balance, while Beadle departed in 2019 and chose to drop off the grid entirely for a few years. They both found homes at FDTV, which already featured a strong cast of female anchors in the horse racing space like Britney Eurton, Christina Blacker, Gabby Gaudet, and Andie Biancone.
"Kevin [Grigsby] is the one who reached out in 2018 when I left ESPN," Kerney explained. "I was looking for something with a different balance. When I left ESPN there was a contract on the table. I was on SportsCenter, I was doing it, I was rocking and rolling. I loved my time there so much. I loved the people, my bosses. I have such high praise for ESPN and the opportunity they gave me. I knew it would be hard to walk away but I had four small kids at home. I needed better balance. I essentially bet on myself and little did I know I would be betting on myself then walking into a sports betting company."
"It was an awesome opportunity," Beadle said of Run It Back. "Shams Charania had already linked himself to the project and we talked before they made their decision. It was my chance to just talk about basketball again and to do it in a very fun, very casual way... My whole thing when I left ESPN was just to go away for a little while, to not be in that world at all. Then COVID hit and I got a bonus year, which was nice. I just didn't want to do anything that wasn't fun. That is really all I ever want to do as far as TV is concerned.

"For me, this is the best of both worlds. To be honest with you, I didn't even care where it was airing. I didn't even know about FanDuel TV! I was just excited to talk about basketball. I had just come from a podcast. I didn't care what the format was or where it goes, I just want to have fun talking about it again. So it's been a really pleasant surprise that, you know, this airs. My dad can watch this. And he does."
Kerney and Beadle are longtime veterans in sports media with decades of experience between them. It was not unusual to see women working in sports when they entered the industry in the early aughts, but it wasn't exactly commonplace, either.
"When I started back in the 2000s, I didn't know anything," said Beadle. "I didn't go to school to do any of this. I'm entering an industry that I knew zero about and all I could do was look around. I was basically an ignorance is bliss type at that time. After a while I realized the only thing women were really allowed to do at the time was sideline reporting. Which is fine but it's not for everybody. I always thought there's gotta be more to doing this, surely."
"Way back in Seattle at NBC Sports I was on the only female in the office with all of my guys," Kerney said. "I come from a locker room, I played basketball in college. I love it. I loved working with these guys and they're tons of fun, but I've always been the sole female, however you want to say it, surrounded by tons of men in this industry. You can either be like, oh, woe is me, there aren't as many women, but I've always looked at it as a great opportunity to be like, 'OK! Come at me, bro! What do you got?'"
Both were helped by the women who blazed the path before them. Both paid it forward by blazing their own paths, and now they are afforded the opportunity to look around the landscape and appreciate how far the industry has come.
"I think the opportunity for women in general, the doors continue to open for the younger women to come in," said Kerney. "It's funny to hear myself say that because I've been in this industry for 20 years and I still don't feel like I'm the older wave. But there is much younger, great talent out there right now and I want to pay it forward for that young talent coming in that's going to do this way better than I'm doing it now. It's really exciting for me to watch their growth. "
"Obviously I love chicks to always be in charge of everything," Beadle said. "When we did SportsNation, that was a different kind of bird at the time. A weird crazy goofy show that went off the rails a lot. I loved it a lot, but between then and now, it's so great to just turn on the TV and see so many women in these prominent studio host positions. Which are I think considered some of the top jobs in the industry, depending on what you're covering and where you're at. And there are a lot of women in those roles. "
Of course the problem has not been solved. Sexism in sports does not fade quietly into the night just because there are more women on TV talking about sports and gambling than ever before. But progress is being made. The FDTV lineup is merely one example of the kind of space that was once only populated by men and now represents a great opportunity for women to break into media. A niche where talent will rise to the top when met with the opportunity, regardless of gender.
"I think [sports betting] used to be considered a very male… hobby? Vice?" said Beadle. "Everyone I knew that did it was a man. To fast-forward to this time where it's not only completely okay to do it but supported and condoned and they're crushing. To have women in charge of that is pretty great."
"There's still a long way to go, and I think people can harp on whatever they want to nitpick, but I feel like it's such a win," Kerney said. "We have a seat at the table and we're doing big things. It's exciting and people are interested in what women are doing.

"It's important for me to be in this role and I take it very seriously in that I know when younger girls and women my age or older now look at me, they can see that it's being done. That's the biggest difference. When you tell someone something can be done but they can't see it or they haven't seen it or they won't see it, they don't have the opportunity to have someone to look to. I think it's super important and I don't take it lightly at all."