Lions War Room Goes Berserk After Selecting Jahmyr Gibbs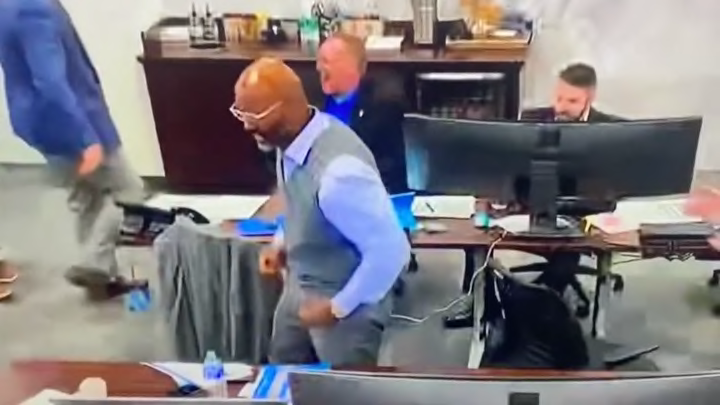 The Detroit Lions surprised literally everybody on Thursday night when they traded back from No. 6 to No. 12 overall and then selected Alabama running back Jahmyr Gibbs. Bijan Robinson was the only RB widely considered to be a first-round pick and nobody was that sure he'd go in the top-15. Gibbs going in that same range is stunning.
The Lions, though, clearly had their eye on Gibbs throughout the process and the war room reacted appropriately once the pick was official. As in, they went absolutely bananas.
For any Lions fans who are worried this is exactly how Brad Holmes and Dan Campbell reacted when they got Penei Sewell and Aidan Hutchinson. Those guys have turned out alright so far. When Holmes almost breaks a table it's usually a good sign!