Lamar Jackson Yelling at Teammates, Throwing Footballs and Helmets in Frustration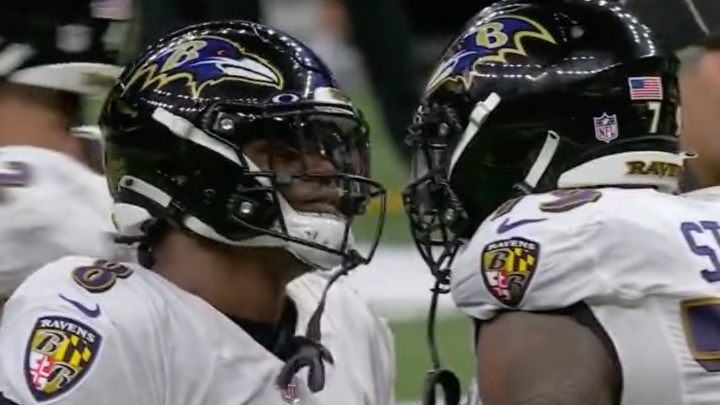 The Baltimore Ravens took on the New Orleans Saints on Monday Night Football in Week 9. The Ravens led the entire game, but Lamar Jackson was frustrated with the way things were going in the second half. At one point he threw a ball into the ground after a delay of game call. He could then be seen yelling at a teammate before everyone made up.
Earlier in the half Jackson was mad at himself for missing a third down throw. He went to the ground before picking himself up to head to the sideline where he threw his helmet.
While the Ravens are on their way to 6-3, the offense hasn't been putting up points the way they were ealry in the season and the frustration is starting to show. Luckily, winning cures most of that.