Latest NBA Leads
NBA Referees Now Officially Subtracting Points From Los Angeles Lakers' Total Score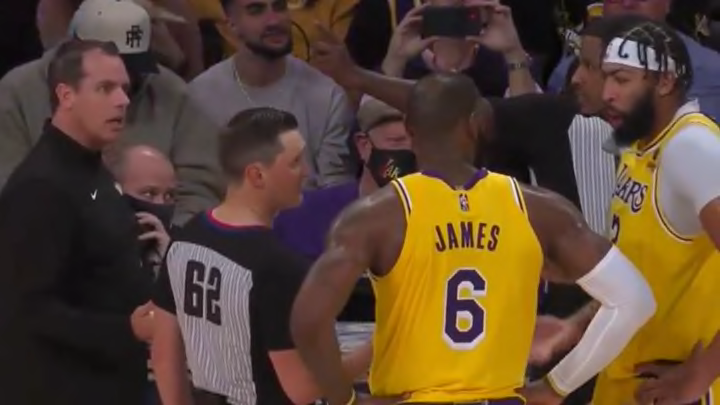 The Los Angeles Lakers beat the Houston Rockets on Tuesday night, 119-117. Kent Bazemore scored seven points and went 0-for-0 at the free throw line. At least that's what the box score says. In an alternate timeline, which was seen by everyone watching the game on television and in person, Bazemore went to the line and knocked down two free throws late in the fourth quarter. Then officials decided that never happened.
Turns out Bazemore was awareded bonus free throws following the Rockets' fourth team foul. After he made the free throws to give the Lakers 116 points, the game moved on for a few moments before officials figured out what happened and introduced the world to a "correctable mistake."
The Lakers won despite the point deduction, but they were still left with more questions than answers. As both Frank Vogel and Anthony Davis pointed out postgame, the Lakers lost both the points and the possession.
Meanwhile, on the ESPN play-by-play Christian Wood cut the Lakers lead to 116-111 with 1:36 remaining. Then LeBron James hit a jumper to make it 116-11 with 1:28 remaining. Trying to piece together what happened is not easy. And those involved were just as confused.
While we'll probably never see this scenario play out like this again, but it's nice to know we could.