LeBron James Knew Exactly What Play the Warriors Were Running at the End of Game 4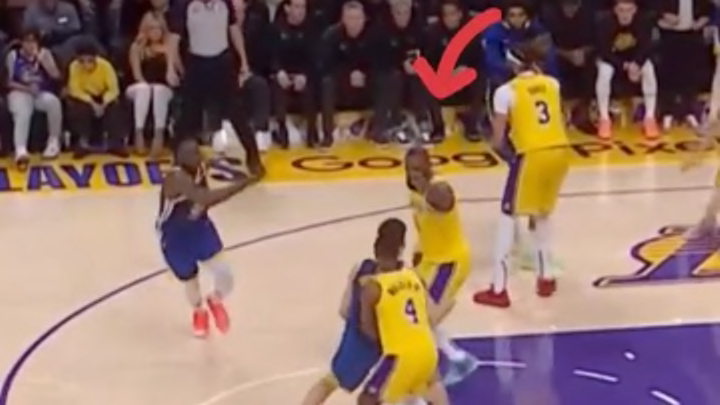 Much has been made and much should be made of LeBron James' encyclopedic basketball acumen and we certainly aren't going to go overboard here and suggest he's the only player who could have sniffed out the Golden State Warriors' set play to attempt a potential game-tying three-pointer at the end of Game 4, but it is still really cool to see the gears in his head grinding.
Steve Kerr's plan was to have Draymond Green dribble down the right side of the lane and zip a pass to Klay Thompson in the corner for a good look at a triple. James immediately recognized the action from back in the 2018 NBA Finals that resulted in Andrew Wiggins feeding Thompson for a high-quality shot and started directing traffic, culminating in a more difficult feed and ultimately a game-sealing steal.
The above video is cool because one need not be someone who eats tape or has a Spain pick-and-roll tattooed on their person to understand what's happening here. It's a game of chess on the court and James is comfortable dipping into the fourth dimension. Which means the Warriors can now work off this tendency and do something differently.
And they'll need all the help they can get because it'll take three straight wins for them to advance to the Western Conference Finals. The good news is they have their own recall of a dude who overcame a 3-1 deficit to wide acclaim and deep personal hurt.