Check Out Kyler Murray's Comeback Pants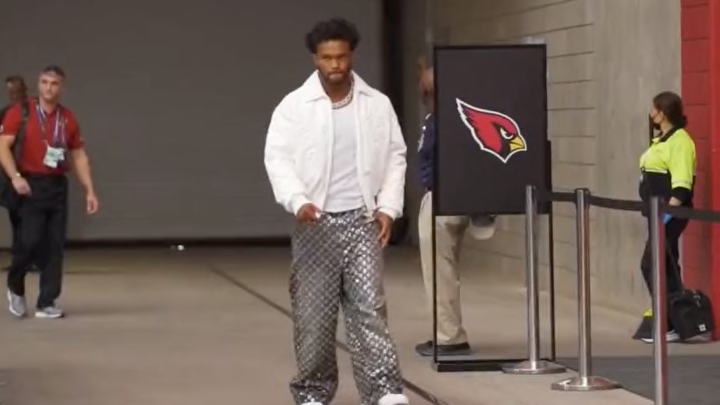 Kyler Murray will start for the Arizona Cardinals in Week 10 against the Atlanta Falcons. It will be Murray's first action since he tore his ACL against the New England Patriots on December 12, 2022. Murray's return meant the Cardinals could send Josh Dobbs to the Minnesota Vikings, but if his body language as he arrived at the stadium should have everyone reconsidering.
Murray's pants did him no favors here. They appear to be a little too big as he walked in using a wide stride. He also kept his left arm stiff, while his right arm swung freely. Possibly because he wanted to keep a hand right there in case they started to fall. On top of that, multiple people in the comments say that Murray, listed at 5-foot-10, looks shorter than he actually is becuase of the fit.
Who knows how Murray will look in the pocket today, but he certainly started the day looking uncomfrotable between his own pockets.
If anyone knows how much these pants cost, let us know.