Detroit Lions Mercifully End Kyle Brandt Mustache Era
Lions shave the day.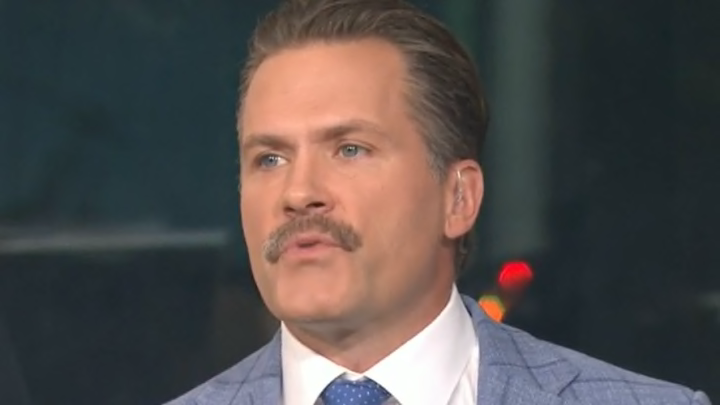 Good Morning Football's Kyle Brandt vowed to sport a mustache until the Atlanta Falcons lost a meaningful game. It was a decision he made on his own volition after seeing Coach Arthur Smith grow a lip blanket, spurred on by having to do a football show in June while everyone else is having fun outside. Brandt admitted that he didn't think Atlanta would win in either Week 1 or Week 2 but they did and carried a 2-0 record into Detroit yesterday.
But thankfully for Brandt and those who love him, the Lions' defensive unit responded to getting gashed by Geno Smith with a shutdown performance in a 20-6 victory that mercifully hung an L on the right side of the Falcons' win-loss record.
Which means he was on national television this morning, getting shaved by a barber.
This is great news all-around but no one is happier about it than Dr. Richard Kimball, who was beginning to grow very nervous that the Chicago-based U.S. Marshalls had hired someone out of central casting to chase him through every gas station, residence, warehouse, farmhouse, henhouse, outhouse and doghouse in the area.
Dave Wannstedt finally has his corner back.