Kris Jenner Helped Tristian Thompson Get His ESPN Job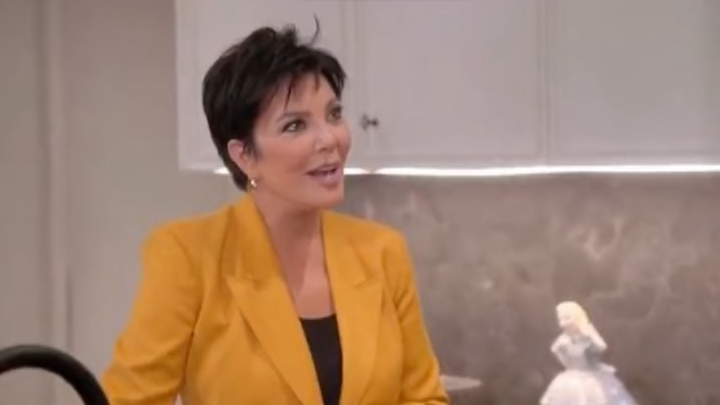 Tristian Thompson's stint at ESPN last season was very odd because usually when an athlete hits the studio sports show market, his playing days are done. Thompson joined ESPN in early 2023 and made appearances on NBA Today and First Take and all that. But then he got signed by the Los Angeles Lakers before the playoffs and even got some postseason minutes, leading to another deal with the Cleveland Cavaliers for this upcoming season. You almost never see that.
In fact, Thompson joining ESPN at all came as a bit of a surprise. He fit the athlete-to-sports-media stereotype in some ways; he was an NBA champion and played with LeBron James. Both of those factors are appealing on their own and combined they mean Thompson is a more recognizable name to the general viewing public than many players of a similar skill level. But unlike, say, Richard Jefferson, Thompson wasn't a big interview personality, nor did he do any previous broadcasting work to help smooth the transition. Thompson wasn't even on the radar as a possible media member-- then, suddenly, there he was.
And it turns out it was all thanks to Hollywood's biggest power broker who doubles as the mother Thompson's longtime paramour. In this week's episode of Keeping Up With The Kardashians, Kris Jenner reveals she's the one who put Thompson in contact with ESPN and did not hesitate to detail exactly how she did it.
Thompson has been dating Khloe Kardashian off and on for the last seven years. The pair have two children together and Thompson somewhat recently re-entered the Kardashian fold after a couple of rather public cheating scandals. It seems it pays to have the Don of the Kardashian clan looking after you.
Fascinating to hear how the media sausage gets made. Who knew Kris Jenner was such an influence in this sphere? We might have to make room for her in this year's Sports Media Awards.