Kobe Talking Trash to Dwight Howard From the Lakers Huddle as Stunned Teammates Look On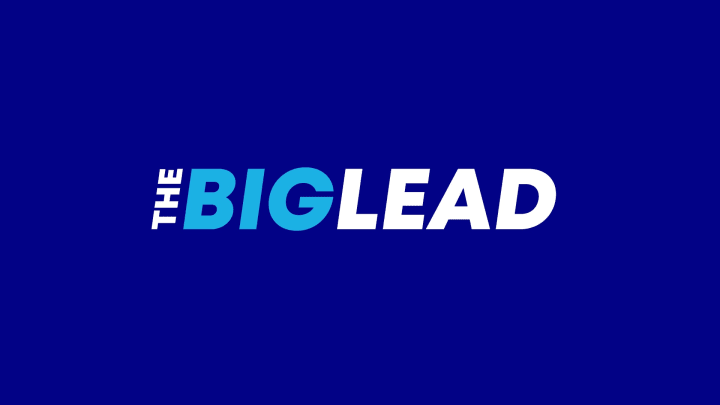 We've already been over the Kobe – Dwight Howard "incident" from Tuesday night, but here's another moment the two had during either a timeout or in-between quarters. Staples Center was so quiet during the season-opening blowout, you can hear Kobe talking trash to Dwight Howard, who is at least 20 feet away in his huddle. It's unclear exactly what he said, but if you listen a few times, you can pretty much figure it out.
There are a few ways to look at this:
1) The rest of the Lakers look – stunned. Or scared. Maybe both? Nobody says a word, and Nick Young kind of nervously laughs and Jeremy Lin looks like he's entered hell and Byron Scott looks like a coach who has no control. Carlos Boozer has that, "where's the after-party" bounce going on.
2) Yes, Kobe hates Dwight Howard, but that's not news. But is he so heated that – again, it's unclear when this happened, but let's assume it's after the elbow incident – down 20 points he's still jawing? Get a grip, Kobe.
3) Adam Silver is probably too terrified to fine Kobe for what sounds like, "you soft motherfucker … bitch-ass nigga."
4) I don't see Julius Randle, but I hope he wasn't around for this moment. No promising rookie needs to see this garbage from the "captain" in their first year in the league. This isn't Michael Jordan's "tough love" to teammates or trash talk to opponents – this is I-got-mine, I'd-rather-lose-than-have-you anger.
Related: Kobe Bryant Called Dwight Howard a "Teddy Bear" After He Elbowed Him in the Face
Related: Kobe Bryant on ESPN Ranking: "I've known for a long time that they're a bunch of idiots"
Related: Reggie Miller on ESPN's Kobe Story: "It's a coward's approach to journalism"