Knicks Fans Stomp Julius Randle Poster After Game 6 Loss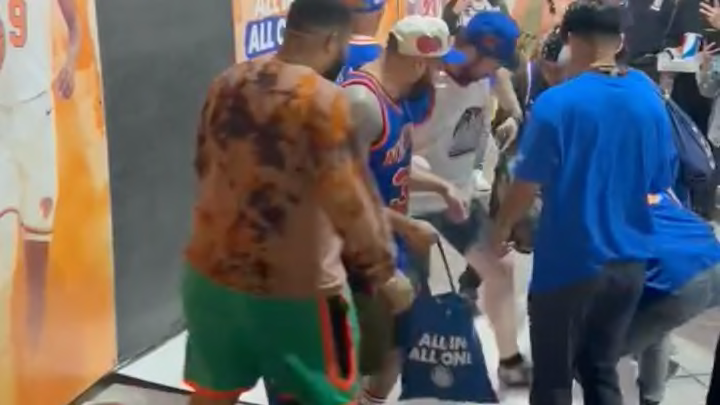 Knicks Fans stomping /
The New York Knicks lost to the Miami Heat last night in Game 6 of their second-round playoff series. It marked the end of a pretty good season for the Knicks but the team and the fans will feel like they missed a golden opportunity to make the Eastern Conference Finals against the eight-seed Heat. New Yorkers (and, indeed, sports fans at large) are always eager to look for a scapegoat and the early returns suggest that will be Julius Randle this year.
Randle was inconsistent throughout the Knicks' playoff run but had his worst game last night, going 3-for-14 from the floor and managed all of 15 points in an elimination game. Sometimes the shots aren't going to fall but Randle threw a wrench into his own team's offense in the fourth quarter with poor shot selection. So despite the fact that he made third-team All-NBA and averaged 25 points per game this year New York fans were very unhappy with him and expressed that by ripping down a poser of Randle at Madison Square Garden and stomping all over it.
Fans have short memories and sports are all about what you've done for me lately. Still, it feels a bit harsh. Randle and these fans now have a long offseason to reflect on their actions.