Kentucky OL Tashawn Manning Draws Flag With Egregious Flop Against Mississippi State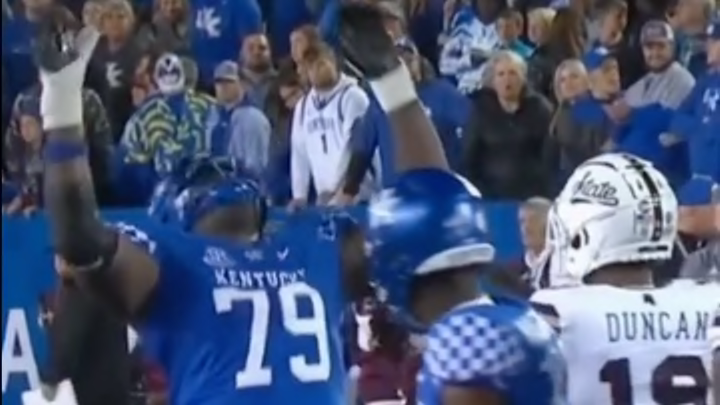 Tayshawn Manning with the performance of the year /
The Kentucky Wildcats continued their surprisingly successful football season yesterday in taking down the No. 16 Mississippi State Bulldogs, 27-17. They were aided in that effort by offensive lineman Tayshawn Manning, who had an Oscar-worthy flop at one point during the game.
Manning was engaged in some post-whistle extracurriculars with Bulldogs safety Collin Duncan, as tends to happen during any football game. Duncan hit Manning in the facemask, and Manning stood there waiting for a flag before dramatically throwing up his hands and falling over backwards. Remarkably, the performance drew a flag.
The shot to the mouth was certainly flag-worthy but it's rare that we see such a delayed reaction actually earn a flag. Extra points to Manning in the linemen meetings this week!