Kentucky Derby Ticket Prices 2023: How Much Does It Cost to Get In?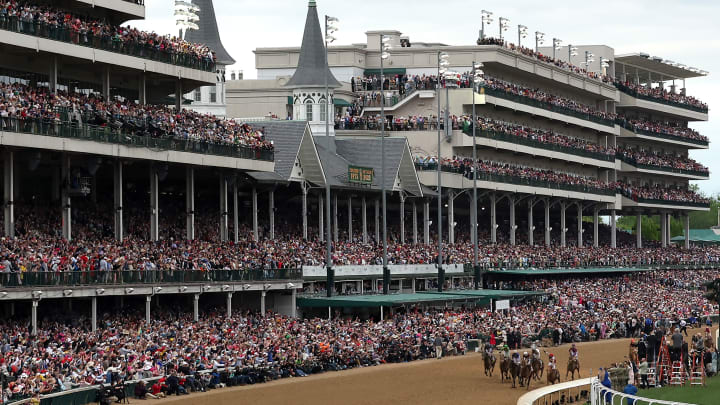 148th Kentucky Derby / Ezra Shaw/GettyImages
The 2023 Kentucky Derby is on Saturday and 19 horses are set to run this year. Forte (3-1) and Tapit Trice (5-1) are the favorites as race day approaches. If you want to get to Churchill Downs to see the three-year-olds run the most exciting 10 furlongs in sports, it will cost you a chunk of change.
There are tickets available from the Derby's website, as well as StubHub. A general admission ticket at the walk-up window on Derby Day will cost you $87. For an unrestricted view in the general admission section on StubHub will go for about $75.
The most expensive tickets for the event are seated along the home stretch close to the track. Those have long been sold out and cost nearly $2,000 per person, with food and drinks included.
Tickets at the first turn of the track go for $1,956 with food and drinks included, while infield bleacher seats will cost attendees $600 per person. A ticket for the exclusive clubhouse box seats will cost fans around $2,500.
The Kentucky Derby is unlike any other event in sports and is the big day on the horse racing calendar. It's a crazy thing to experience in person, and it is not cheap to do so.