I'm Starting to Get the Impression Keith Olbermann Isn't Rooting For Shohei Ohtani's Success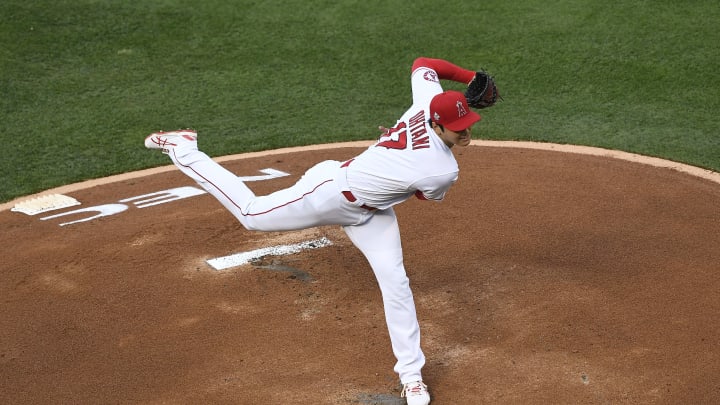 Shohei Ohtani pitching against the White Sox. / Kevork Djansezian/Getty Images
Shohei Ohtani is a very talented baseball player who can both hit and pitch effectively at the MLB level. On Sunday evening he did both, as he started the game at pitcher and hit on the same day for the first time in his career. Ohtani gave up one earned run and two hits in 4.2 innings. and threw the fastest pitch of the season, nearly hitting 101 on the radar gun. Then he stepped to the plate and hit a home run with a 115.2mph exit velocity. It was cool stuff that all baseball fans could enjoy. Well, most baseball fans.
Keith Olberman planted his flag in the there's no way Shohei Ohtani can actually do this sand way back when he first signed with the Los Angeles Angels in December 2017.
Before Ohtani's first Spring Training in America had even ended, Olbermann was ready to call it.
Then after Ohtani had a sterling performance in his second MLB start, going striking out 12 and giving up just one hit in seven innings, Olbermann seemed to change his tune. At the time, Ohtani had also hit three home runs through his first four games. Olbermann even went on Outside the Lines to put what Ohtani's performance in historical perspective.
The love was not everlasting. In June Ohtani was placed on the DL and only pitched once more during his rookie season before undergoing Tommy John surgery that offseason. While he won Rookie of the Year, he lost Olbermann. Ohtani didn't pitch in 2019 as he recovered from surgery, but continued to be fine at the plate. He tried to pitch in 2020, but got shelled in both outings before shutting it down.
All in all, Ohtani has been fine. He's a legitimate big leaguer with all the talent and tools at the plate and on the mound. He's had injury issues and aside from a few flashes, he hasn't been able to put them together quite like he did on Sunday. Even that seemed to end with an injury. Still, Olbermann will not be tricked again. He had some fun at Ohtani's expense.
It's clear Olbermann is in too deep at this point. Ohtani's every up and down seems to affect him personally. If Ohtani can stay healthy and excell as a pitcher and hitter, Olbermann would be proven wrong. You have to assume at this point that if Ohtani picked a position and won a Cy Young or MVP, Olbermann will be there waiting with a Congratuations... why not both?