Keith Closs Wore His Own Jersey to Last Night's Clippers - Grizzlies Game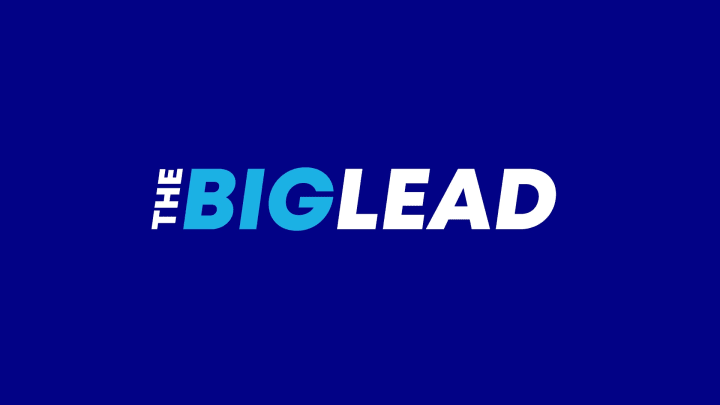 Former Clipper Keith Closs was in attendance at last night's Los Angeles – Memphis game wearing his own jersey from his days with the team. While this may seem random, it's the logical conclusion to a long and strange journey for the former LA big man.
The 7'3″ Closs spent part of three seasons with the Clippers, averaging 3.9 points and 1.3 blocks in 130 career games. I remember Closs' stint in the NBA and always figured he was one of the many first round busts in the organization's history. He actually started his professional career in the ABA before joining the Clippers. He still holds the NCAA record for career blocks per game.
Closs battled alcoholism from an early age which didn't help when he finally got his shot in the NBA. From Sports Illustrated:
During the 1998-99 lockout, Closs picked up two DUIs. He called NBA headquarters directly for help. Not recovery help but "how do I get out of this?" help. Nevertheless, the league sent him to a rehab clinic in Georgia. It didn't work.
"I heard these war stories from everyday people but I couldn't relate," he said. "I hadn't lost my job or my family. I'm thinking, 'Hell, I'm not like these people. They're the ones with the problem. I'm young, have money. Once the lockout is over, I'm back in the NBA! You're calling me alcoholic? That's like you're cursing my mother.' "
When that story came out, Closs told Sports Illustrated he had put the drinking behind him. Aside from being really tall and drinking like a fish, Closs was best known for a getting attacked by a small mob outside a LA club after a night on the town during his time with the Clippers in 2000.
What are the odds that Keith Closs would be the victim of one of the first viral video brawls? This video is like a time capsule. Death Row Celebrity Beatdowns Volume 1. Only Suge Knight could have pulled something like that off. If only because when they ran out of celebrity beatdowns he would have paid people to go out and fight celebrities.

Despite all that, the most notable thing that Keith Closs may have ever done is wear his own jersey to a Clippers game a decade after he played his last game with the Clippers. And what's even stranger is that this apparently isn't the first time Closs has worn a #33 Closs jersey in public. In 2008, a SLAM reader spotted Closs out at a club in China wearing a #33 Closs Mavericks jersey.
[@KamPashai, @ballertainment, SI, SLAM]