Keion White Did Not look Happy to Be Picked By the New England Patriots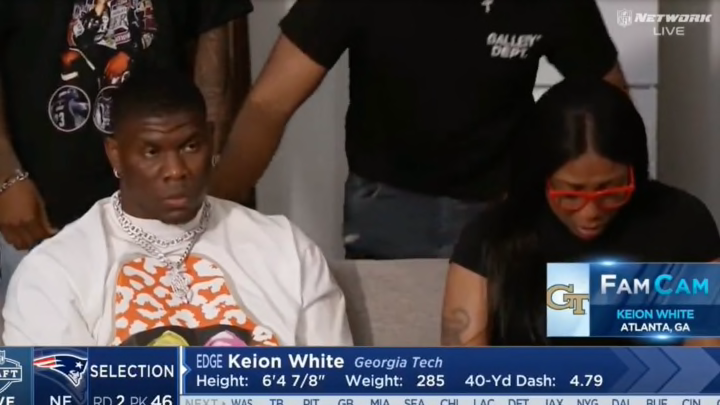 The New England Patriots selected Georgia Tech's Keion White with the 46th pick in the 2023 NFL Draft. White did not exactly looked thrilled to learn this news.
As you can see in the video, White accepted a congratulatory handshake, but did not so much as smile beyond that. Having grown up in North Carolina and gone to college at Old Dominion (Virginia) and Georgia Tech, perhaps he's not looking forward to those New England winters.
Or maybe he's just one of those guys who doesn't smile and never seems like he's having fun. You know, the kind of 6-foot-5, 285-pound pass rusher who is only truly happy when he's chasing a quarterback. You can see why Bill Belichick might have been drawn to him.
UPDATE: Keion White wasn't unhappy, he's just chill.