Kawhi Leonard Got Locked Down By Jordan Clarkson, Crumpled When Russell Westbrook Shot an Airball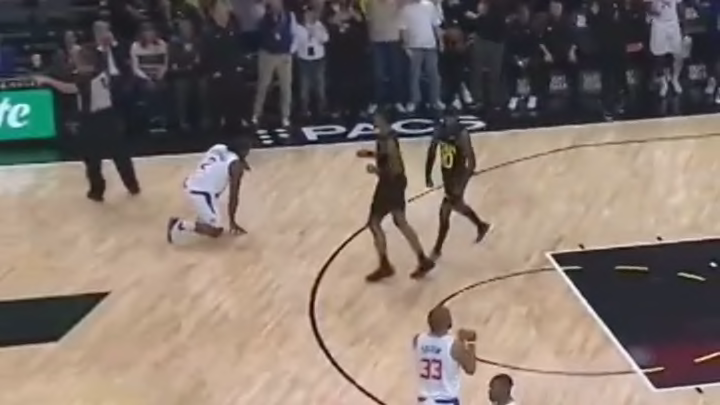 The Utah Jazz beat the Los Angeles Clippers on Friday night, 120-118. The Clippers took a 118-117 lead with 41 seconds remaining, but Jordan Clarkson put the Jazz up two with a three with 28-seconds remaining. Clarkson then went about locking down Kawhi Leonard on the ensuing posession.
Clarkson did such a good job that Kawhi failed to get off a shot attempt on his first try and had to give the ball up. He then got it back and forced up a contested three-pointer that missed. Russell Westbrook got the rebound and airballed a shot at the buzzer as Leonard stood outside with his hand up calling for a ball when there was only enough time for Westbrook to toss it up. Anyone just sharing the end of the clip to focus on Kawhi's reaction to Russ taking the last shot isn't giving you the full story. You know, like whoever wrote the headline to this article.
Kawhi had two chances and couldn't score on Jordan Clarkson. Any frustration on this final posession should be with Kawhi. And should be reason to worry for the Clippers, if you're into overreacting over something that happened in the second game of an 82 game regular season. If Kawhi can't get to his spot and get a shot off on Jordan Clarkson that's probably a bad sign.