Kate Middleton Scored a Point on Roger Federer In a Devastating Blow to Fragile Men Everywhere
The Princess of Wales struck a major blow for equality during a recent trip to the All England Club.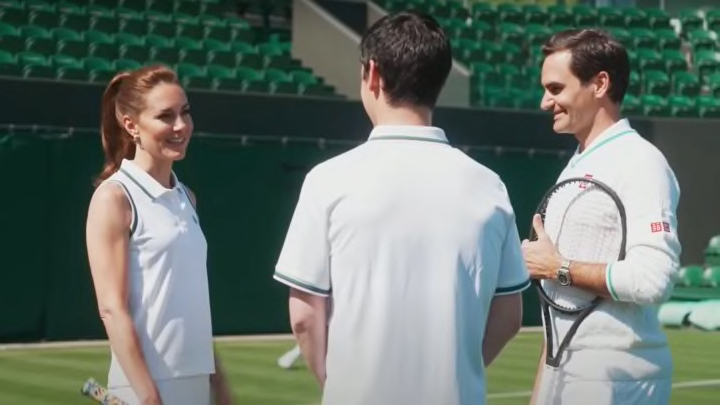 Kate Middleton, the Princess of Wales, visited the All England Club with Roger Federer recently to get to know the ball boys and ball girls who would be working Wimbledon this year. Apparently, there are hundreds of them involved in the tournament and they practice sprinting across the lawn and rolling the ball through each other's legs throw the balls to the players in just the right way. Basically, it's everything Kramer went through, but in white.
Anyway, while Catherine and Roger were there in their all-white outfits, they played some tennis and at one point the Princess slipped one past Federer that hit the line, meaning there is a woman who can win a point in a game of tennis against 20 time grand slam winner Roger Federer.
This is the inverse argument to the YouGov survey that revealed one in eight men think they could win a point against Serena Williams, which is great because now there is definitive proof that women are as good as men and you can use this to win any debate on any podcast you want.
As for Wimbledon, qualifying started today and the Championship begins on July 3rd.